Cosmic Fog Vapors Submits Briefing Document to the FDA for Premarket Tobacco Applications (PMTAs)
Press Release
-
updated: Jun 8, 2017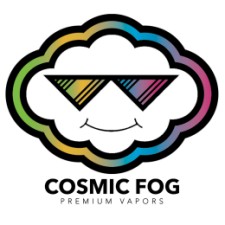 Costa Mesa, CA, June 8, 2017 (Newswire.com) - Cosmic Fog Vapors today announced the submission of their briefing document to the Food and Drug Administration for the purpose of submitting Premarket Tobacco Applications (PMTAs) for their range of E-Liquid products.
The FDA requires that a PMTA be submitted for every E-Vapor product the was not on the market as of February 15, 2007. The deadline to submit a PMTA for products marketed prior to August 8, 2016 is November 8, 2018 for that product to remain on the shelves for an additional year during FDA's review.
On June 13th, Cosmic Fog Vapors' regulatory compliance team will meet with FDA to discuss the briefing document, which details Comic Fog's PMTA strategy, including product analysis, behavioral studies, non-clinical and clinical studies such as actual use, pharmacokinetic and pharmacodynamic studies. The Cosmic Fog regulatory team includes strategic advisors with decades of experience in navigating regulated industries such as the medical device, tobacco and pharmaceutical industries.
Since the announcement of FDA's Deeming Regulation in May 2016, Cosmic Fog Vapors has been consulting with experts to craft a PMTA strategy that will meet every level of expectation the FDA expects to see in a product entering a PMTA.
"Today is a bittersweet day," said Robert Crossley, CEO of Cosmic Fog Vapors. "Since the announcement of the Deeming Rule last May, we have worked tirelessly on advocating for a fair and fact based regulatory system for the vapor product category. Today, we take the responsibility of finding those facts and delivering them to the FDA ourselves. Although we will continue to support advocacy based efforts, we have a responsibility to our customers to ensure our products are available and on their shelves no matter what may happen in the future. We have the utmost confidence in the new administration at FDA, particularly their science and evidence based approach to regulation. We are confident the quality of our products will surpass their expectations."
Since their inception in 2013, Cosmic Fog Vapors has pioneered responsible manufacturing and cutting-edge flavor development in the e-liquid industry. Cosmic Fog has always placed an emphasis on product quality and strategic planning, specifically focusing on building a company infrastructure that would thrive in a regulated environment. Cosmic Fog Vapor's global distribution network consists of retailers and distributors in over 60 countries, with a large portion of these being in Europe.  The European Tobacco Products Directive (EU TPD) went in to effect last November. Cosmic Fog was one of the earliest adapters of EU TPD and has notified all of their products in all 28 member states throughout Europe. 
Cosmic Fog e-liquids are made in the U.S. in an ISO 8 class 100,000 clean room facility. Comic Fog is committed to being an industry leader in pioneering innovation and responsible manufacturing practices.
About Cosmic Fog Vapors
Founded in sunny Orange County California, Cosmic Fog Vapors ™ was created with a mission: To craft only the most unique, thoroughly tested, highest quality E-liquids the vaping world has ever seen.  The company opened its doors in 2013 with its four flagship flavors under its Cosmic Fog Vapors ™ brand. The brand was originally distributed to select domestic E-Vapor specialty stores throughout California. Since that time the company has expanded becoming one of the largest manufacturers and distributors of E-liquid products throughout the world. Today the Cosmic Fog Vapors ™ brand is distributed into sixty plus countries and all fifty states throughout the United States. The company has also expanded its product line now offering seven unique flavors under its Cosmic Fog Vapors ™ brand, four flavors under its Lost Fog ™ sub brand, and its sister brands, Liquid State Vapors ™ and Next Day Vapor Products ™.  All of the company's products are manufactured at their state of the art clean room facility in Costa Mesa, California.
For more information on the company, visit www.cosmicfogvapors.com or like us on Facebook at CosmicFogVapors or follow us on Instagram at CosmicFogVapors.
Media Contact:
Christine Lawrie | Christine@cosmicfogvapors.com |949-266-1730
Source: Cosmic Fog Vapors
Share:
---
Categories: Compliance and Regulations, Production and Manufacturing, Federal Government, Business News, Government News, Business
Tags: cosmic fog vapors, Deeming Regulation, FDA, PMTA, Premarket Tobacco Applications, Vape, vaping
---