Corporate Shaman Explains the Hidden Dynamics of Leadership and Change
Press Release
•
Aug 22, 2016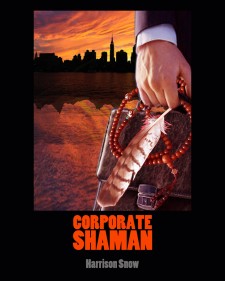 Washington DC, USA, August 22, 2016 (Newswire.com) - Change leaders don't need to go on a wilderness vision quest to navigate change. Confessions of a Corporate Shaman reveals parallels between what happens around a campfire or a conference table when authentic change occurs. Author Harrison Snow says both are based on a way of "seeing" that makes visible the dynamics underlying a challenging business situation or leadership issue.
"Organizations are like icebergs," Snow says. "The part that will sink the boat is out of sight. Leaders who do not grasp the underlying dynamics between people and groups will be overwhelmed by the complexity of multiple, interacting systems."
"I was coming to learn a tool; what I wasn't expecting was such a powerful impact on me personally. It was extremely moving to witness and participate in others' process. Wow."

Margarita Rozenfeld, Change Facilitator
Snow is a seasoned change facilitator and leadership coach. He has distilled his 28 years of experience facilitating change in 26 different countries into the methodology he introduces in Confessions of a Corporate Shaman.
The book uses examples from Snow's work with leaders and their teams throughout the world. The cultures varied greatly but consistent principles emerged. Objective tools like "systems thinking" are combined with subjective approaches like "use-of-self" and "organizational constellations" for the corporate shaman approach. This combination "Delivers game-changing insights and uncovers new possibilities in an organizational setting," he says.
Release date for Corporate Shaman is October 1, 2016. A Kickstarter campaign (https://www.kickstarter.com/projects/638263810/confessions-of-a-corporate-shaman) to support its publishing will be completed on September 30 the day before. The Corporate Shaman Facebook page (655145214649701) and website, teambuildingsassociates.com, details the workshops Snow conducts.
###
For information on the Corporate Shaman approach or to schedule an interview with Harrison Snow please email Harrison at teambuilder@msn.com
Source: Team Building Associates
Related Media
Tags
Related Files
Additional Links