CORAS Releases the First Business Agility Software in the Marketplace
Press Release
•
updated: Apr 26, 2018
CORAS joins emerging leaders in New Orleans at Collision Tech Conference, May 3, 2018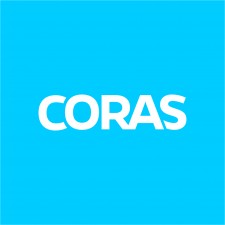 MCLEAN, Va., April 26, 2018 (Newswire.com) - CORAS, a pioneer in Work Management since 2003, announced today the launch of the first cloud-based software Business Agility Solution in the marketplace.
"We believe that you should organize for chaos and adapt based on business," said Dan Naselius, president of CORAS. "CORAS provides holistic viewing, with security features and infinite data layers, allowing organizations to aggregate data, measure, report and drive towards a nimble, agile and confident strategy."
To move at the speed of modern business, organizations need single, authoritative software that brings continuity and transparency. Think yoga on steroids.

Dan Naselius, President, CORAS
More and more organizations have been given a "do-more-with-less" mission, and CORAS comes to the market with the product and the staff to get it done. As traditional management continues to evolve, optimizing resources to streamline processes and tasks has become the focus of businesses worldwide. CORAS provides an agile and adaptive approach: providing planning, tracking and generating repeatable functions on multiple levels - all with a few simple clicks. CORAS supports leaders, teams and cadres of teams to automate and to run their business more efficiently.
"There is no business agility in the traditional business pyramid," said Eric Baughman, product manager of CORAS. "With CORAS, we enable leaders to manage their organization in a very agile way, accessing real-time data to make decisions quickly and with confidence. Our clients, like DISA (Defense Information Systems Agency), are accessing a tremendous amount of data at any given time, mobilizing huge numbers of people, and need to be able to see what is going on across the portfolio and make decisions."
CORAS will be exhibiting at the Collision Tech Conference in New Orleans on Thursday, May 3, at G-101 in the Growth Section. Stop by our booth to download CORAS' Collision app to get the most out of your conference experience and enter to win some great giveaways including a set of Beatz Solo 3 by Dr. Dre wireless headphones and a year's free subscription to CORAS SaaS. We will also offer a CORAS Collision Double Day promotion on May 3; clients who sign up for our services at Collision can choose twice the service subscription or twice the number of users.
When the Fortune 500 or the Department of Defense needs Work Management Solutions that are critical to their business, they choose CORAS. Information transparency, business agility and cost savings are consistently the top three reasons why customers choose CORAS software to run and manage their business. For further information, go to https://go.coras.com/go or contact us at (703) 797 1881 #41.
CORAS offers solutions in mid-market and enterprise level companies, including a flexible foundation for running your business; giving managers, project managers and other stakeholders the tools they need to effectively manage their projects. This core project management functionality is supported by a wealth of other key features, including BI/Analytics and Process Improvement. CORAS additionally offers instructor-led training, as well as self-service, learning centers, online forums and other optimal resources. Join us. #thinkcoras #businessagility #getCorasagile
Contact: Rebecca Churchill, churchillcommandmarketing@gmail.com, 917-518-9789
Source: CORAS