Control Releases Square Integration
Consolidated transaction analytics for omni-channel businesses
Press Release
-
updated: May 25, 2017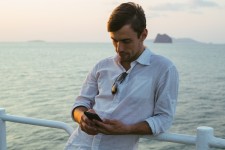 Vancouver, BC, May 25, 2017 (Newswire.com) - Control, a leading transaction analytics and alerts platform for SaaS, subscription and eCommerce businesses, has added an integration with Square.
As the first standalone analytics and reporting tool to integrate with Square, Control now offers merchants that accept payments online and offline the efficiency of seeing all their analytics on one dashboard, rather than having disjointed data that will require manual calculation.
"We are excited to be working together with Square," says Kathryn Loewen, Founder and CEO of Control. "Square changed the way businesses accept payments, removing the friction that came with acquiring and setting up antiquated POS systems. The future of commerce for smaller businesses is a blend of online and offline. Teaming up with Square ensures that these operators have the analytics and business intelligence they need to grow their company."
A 2015 study conducted by IDC found that a shopper who buys on both online and offline channels has 30% higher lifetime value than those who only participate on one channel. Monitoring the spending habits of customers is not only crucial for big companies, but for smaller ones too. However, smaller businesses don't have access to all-in-one enterprise tools. They are restricted by price and size of staff. They use different softwares stacks to accomplish various tasks such as payment — arguably the most important task for any business of any size.
Through its integration with Square, Control becomes the cost-effective, time-saving solution for small to medium-sized business, doing business online and offline, needing critical data in real-time.  
"Access to real-time data and insights is critical for any business, whether it's learning more about your customers or tracking sales performance," said Pankaj Bengani, Square's Partnerships Lead. "We're excited to give sellers more tools to run their business and take payments with Square."
In addition to Square, Control also added John J. McDonnell, COO of Deep Labs — a transaction processing and risk management platform — to the board of directors. McDonnell has been in the FinTech sector for over 20 years. After McDonnell earned his B.A. degree with honors from Stanford University and his J.D. from UCLA law school, he held executive roles at Visa, CyberSource, Paymo (now BOKU), PaylinX and TNS. 
Media Contact:
Elliot Chan
Marketing Manager
elliot@getcontrol.co
About Control: (https://www.getcontrol.co)
Control is a leading transaction analytics and alerts platform for SaaS, subscription, and eCommerce, enabling instant intelligence anywhere via its Android, iOS, and web-based products. Control combines data from multiple sources such as PayPal, Stripe and Square to provide key metrics, without the need for manual calculation or spreadsheets.
Source: Control Mobile Inc.
---
Categories: Business Technology, Business to Business, e-Commerce, Entrepreneurship, Saas (Software as Service), Business Finance, Funding and Budgeting
Tags: analytics, control, ecommerce, metrics, omnichannel, payment, paypal, revenue, saas, square, Stripe, transactions
---