Continuum GRC Assessment, Audit and Risk SaaS Achieves FedRAMP Authorization
Press Release
•
Dec 8, 2021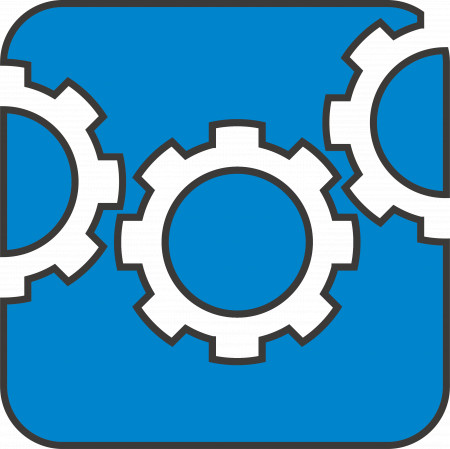 SCOTTSDALE, Ariz., December 8, 2021 (Newswire.com) - Continuum GRC ITAM becomes the first and only purebred governance, risk, and compliance (GRC) assessment audit SaaS solution in the world to achieve FedRAMP Authorization.
Continuum GRC is a software as a service (SaaS) product that is purpose-built for companies and users who perform audit & compliance assessments, risk assessment & risk management, governance & policy development, and all other manner of audits and assessments.
Continuum GRC utilized its own IT Audit Machine (ITAM) to streamline the process. FedRAMP requires thousands of pages of documentation, reports, and artifacts that can bury an unprepared business.
"Our ability to provide affordable, highly automated GRC tools to businesses that, for example, might be undertaking NIST 800-171 audits for the Department of Defense, or NIST 800-66 for the Department of Health and Human Services, or a CSP undergoing a StateRAMP certification for any number of state, local, or tribal government entities. Federal leadership knows that in the face of increasing compliance burdens on American businesses, and with pandemic stay-at-home responses necessitating remote workforce solutions to be available with the level of security a FedRAMP Authorized solution provides," said Michael Peters, CEO of Continuum GRC.
When it comes to Compliance Cartography, no one is more comprehensive, secure and automated, saving you time, trouble and money through auto-mapped standards, automated documentation, real-time status, risk & maturity. Serving the enterprise to the start-up community.
Continuum GRC modules include support for the world's frameworks, including NIST 800-53. DoD SRG, CMMC, 800-171, 800-66, 800-30, FedRAMP, StateRAMP, CJIS, DFARS, HIPAA, ITRM, SOC 1, SOC 2, GDPR, 27001, 27701, NERC CIP, EUCS, C5, PCI DSS, LADMF and hundreds of others.
In addition to pre-configured questionnaires, assessment modules, and forms, the Continuum GRC ITAM SaaS application has creation tools that provide drag-n-drop easy custom creation for system administrators to construct their own assessment modules in 26 languages. Real time reports on Compliance Status, Risk Scores, Maturity Scores, workflows, tasking records, Blockchain Chain of Custody evidence management, and historical performance helping you stay proactive, not reactive.
Use Continuum GRC to replace existing tools, templates, and manual processes in place to support internal compliance and GRC requirements.
The automation of Continuum GRC reduces manual labor, complexity of and between frameworks, produces reports, SSPs, POA&Ms, SARs, graphics, dashboards, and related outputs all sustained over the entire lifecycle of the program all within a single view with a unified source for governance, risk and compliance that supercharges performance and eliminates complexity.
For a complete list of features and capabilities, please visit https://continuumgrc.com/subscription-options/
Source: ContinumGRC.com
Tags
Related Files