Context Labs Partners With #Hack4Climate to Provide Core Blockchain-Enabled Data Veracity and Provenance Platform
Press Release
•
updated: Nov 14, 2017
Company providing its Proofworks™ APIs to insure "No Fake Data" for Global Climate Initiatives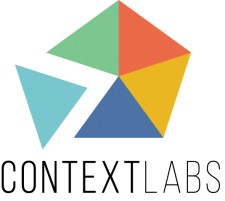 Bonn, Germany, November 14, 2017 (Newswire.com) - ​​​​​​​​Context Labs announced today that it is providing its Proofworks™​ technology as a foundational component to the Hack4Climate Cleantech 21 initiative. The company also announced its partnership status with Cleantech21, along with the United Nations Framework Convention on Climate Change, IOTA, Volkswagen, Consensys, Microsoft, everledger, MIT Media Lab, and others. Context Labs will provide its technology for #Hack4Climate, as well as technical resources on-site in Bonn to facilitate developers in providing veracity and provenance for climate data in the project. "No Fake Data!"
Dan Harple, CEO of Context Labs stated, "#Hack4Climate's use of Proofworks™​ provides a timely and elegant solution to a major problem seen globally today- 'fake data,' 'fake news', and the in-general lack of trust felt on today's Internet. Our partnership with Cleantech21's #Hack4Climate project makes data transportable throughout its uses in the environmental supply chain. The data one receives and sends to others, now has greater utility and capability- its provenance and veracity are real and verifiable, staging a world where we can trust and verify the data and information we receive and pass on to others."
The world is in transition, from centralized to decentralized structures. This relates to areas such as energy (e.g. distributed renewables), mobility (e.g. distributed ownership), land management (e.g. distributed finance), as well as currencies and markets in general. This trend affects all industries, and it requires fundamentally new approaches (bottom-up, rather than top-down), for industry and government. The private sector increasingly gets the message. For many regulators, this is still a challenge.
Gavin Nicol, CTO of Context Labs added, "ProofWorks™​ creates a verifiable proof of existence for the data pinned to a particular point in time. The proofs and the signatures are registered on one or more public ledgers or published on widely available media channels such as Twitter, Facebook, etc. Context Labs Scrivener Ledger provides interoperability between multi-ledger registrations, insuring multi-layered secure veracity and provenance."
In the transition to decentral structures, one area of innovation stands out: distributed ledger technologies (DLT), commonly known as 'blockchain'. DLT/Blockchain must be seen as a major driver of disruptive innovation, no less powerful and game-changing than the Internet. Fundamentally, DLT/blockchain offers the current 'Internet of Information' to develop into an 'Internet of Value', allowing humans and machines to transfer digital value, without an intermediary.
Nick Beglinger, initiator and organiser of Hack4Climate stated, "Our approach is simple: Climate is the world's biggest challenge. DLT/blockchain a major driver of innovation. Hack4Climate brings the two together. Our partnership with Context Labs brings important capabilities and innovation to the solution."
Hack4Climate draws attention to the importance of digital innovation in general, and DLT/blockchain in particular. Hack4Climate is a climate/blockchain hackathon held during four days on 'The Fiji', a Rhine riverboat symbolizing the small island state of Fiji and thus the urgency for ClimateAction in line with the ContextLABS​ Paris Agreement. Nick Beglinger, initiator and organiser of Hack4Climate states: "Our approach is simple: Climate is the world's biggest challenge. DLT/blockchain a major driver of innovation. Hack4Climate brings the two together". Hack4Climate is organized by the Zurich-based Cleantech21 foundation, and represents the world's first hackathon linked to a climate conference. It is supported by UNFCCC Secretariat, a partner of Connect4Climate/World Bank as well as the Climate Ledger Initiative, and an endorsed initiative under the Fiji COP23 Presidency. Hack4Climate has engaged 1'300 developers in 17 preparatory workshops held in 17 global DLT/blockchain centres.
About Context Labs
Context Labs, with offices in Cambridge, MA and Amsterdam, The Netherlands, provides enterprise grade platform solutions that provide trust and transparency for all things digital and physical. We develop solutions that utilize blockchain technology to build confidence and trust with partners and consumers, transforming supply chain ecosystems. The company achieves this by delivering platform innovation integrating secure distributed and shared ledgers (Blockchain), network graph analytics and visualizations, data interoperability, and trusted identity management. The platform consists of several core components- Chainplate Foundation™​, Snapshackle Interoperability™​, and VUEgraph Analytics™​, and product solutions- Immutably™​, Proofworks™​, Impact Analytics™​, along with blockchain ecosystem consulting.
Web: www.contextlabs.com | www.proofworks.io
Twitter: @contextlabsbv @nofakedata
E-mail: press@contextlabs.com
About the CleanTech21 Climate Ledger Initiative and Hack4Climate
Cleantech21 (C21) is an independent, non-profit foundation based in Zurich, Switzerland. C21 was established by Swiss individuals in late 2007 and was initially known as 'Foundation for Global Sustainability (FFGS)'. C21 pursues its mission via focused project initiatives, of which the Climate Ledger Initiative is part of
The Climate Ledger Initiative (CLI) has the objective to foster innovation at the blockchain/climate intersection. CLI is a multi-stakeholder initiative promoting research and innovation. Hack4Climate is a CLI 'Call-out' activity. CLI has partnered with UNFCCC to hold Hack4Climate in parallel to the COP23 climate conference in Bonn, and it mandated the Zurich-based not-for-profit foundation Cleantech21 for project management. For the event, Cleantech21 cooperates with Hackerbay, Rockstar, Validity Labs, and the Impact Hub Network.
Hack4Climate is a 4-day Climate/Blockchain hackathon event. Its objective is to mobilise the Blockchain/DLT (Digital Ledger Technology) community for#ClimateAction, assuring that the Paris Climate Agreement is successfully implemented. Hack4Climate is held with the support of the UN Framework Convention on Climate Change (UNFCCC) Secretariat in Bonn, Germany - during the COP23 climate conference in November 2017. It is financed by public and private sponsors, and organised as part of the Climate Ledger Initiative (CLI), an international, multi-stakeholder initiative at the intersection of climate and DLT
Web: https://hack4climate.org/ | http://cleantech21.org/
Twitter: @hack_4_climate
E-mail: team@hack4climate.org
Source: Context Labs