Context Analytics Introduces Private Company Database
Press Release
•
Jan 9, 2023
New Social Sentiment Feed Tracking Private Companies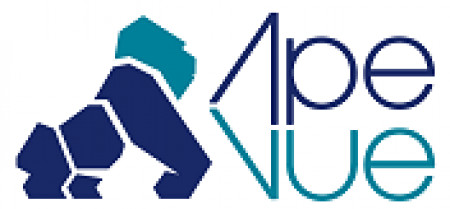 CHICAGO, January 9, 2023 (Newswire.com) - Context Analytics just announced its Private Company Database, a new asset class as part of its suite of Social Sentiment feeds. The Private Company Database is an API feed presenting metrics on Twitter conversations about the top Private Companies and offers a new way for investors to analyze social brand and model pricing on these Private Companies.
"We are excited to show this new way to value and monitor private companies. This dataset allows private investors to measure traction, sentiment and monitor for risk," says Joe Gits, CEO at Context Analytics.
In regard to the FTX implosion, Gits explains, "This event was warned days in advance based on social sentiment." The FTX event is a perfect use case of the Private Company Database.
Features and benefits of Context Analytics' Private Company Database include:
Coverage of over 125 Private Companies
Accessible RESTful JSON API delivering metrics in real time
History going back to the beginning of 2021
Context Analytics has selected to work with ApeVue to develop products tailored to the private markets in 2023. ApeVue is the leader in private company pricing data.
"ApeVue's greatest strength is providing market-driven price transparency across closely followed unicorn stocks. CA data is an invaluable complement since sentiment signals become profoundly important in the absence of timely financials and company-reported statistics," said Nicholas Fusco, Founder and CEO of ApeVue.
Context Analytics' Private Company Database will be available starting this month, January 2023. For more information on the suite of Social Sentiment feeds, visit https://www.contextanalytics-ai.com/products/s-factor-social-feed.
About Context Analytics: Context Analytics is a financial data analytics company that sources, cleans, structures, and analyzes textual data for investable insights and business intelligence. Founded in 2011, CA has built Intellectual Property in four Major FinTech Areas: Sentiment Natural Language Processing, Source Agnostic Textual Parsing, Complex Topic Modeling, and Source Accuracy. CA provides the financial and marketing communities with new data sources to evaluate financial data sets, enhance returns, and reduce risk.
About ApeVue: ApeVue provides objective, daily pricing for non-public company stocks. Their independent data helps institutional investors understand market conditions, measure risk and assign valuations with confidence. Price data from ApeVue are constructed from aggregated, anonymized market activity information sourced from licensed brokers at the nexus of institutional trading. Unlike traditional company valuation assessments done quarterly, ApeVue data show equity price fluctuations between funding rounds and regular financial reporting periods. With the largest, most timely, independent dataset covering non-listed companies, ApeVue is the best source for up-to-date insights about the dynamic pre-IPO company market.
Source: Context Analytics Inc.