Conpay Terminals Started to Accept Tokens of Social Network Platforms Steemit and Golos.io
Press Release
-
updated: Sep 2, 2017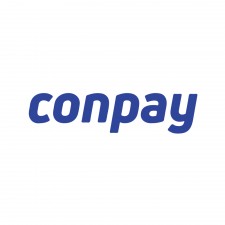 MINSK, Belarus, September 2, 2017 (Newswire.com) - On Aug. 31, 2017, decentralized multiсryptocurrency payment system Conpay' started to accept in test mode cryptocurrencies of social network platform Steemit – Steem and Steem Dollars. Also, Conpay began to accept cryptocurrencies of Steemit's fork – golos.io – Golos and Golos Gold.
"We chose Steem and Golos as cryptocurrecies that should be in our terminals because we share the concept of social networks on blockchain technology. It is based on the openness and involvement of the community in the project. Now participants of Golos.io and Steemit are joining Conpay," said Co-founder Vladimir Serzhanovich said.
The number of active users of the platform Steemit - more than 500 thousand. Capitalization of the crypto currency Steem is more than 350 million dollars.
At the end of August 2017, the number of Golos.io's users was about 75,000, with 2,000 of them - active. The market capitalization of Golos tokens is over $19 million.
Once a token is in the list of cryptocurrencies which are accepted by Conpay terminal, it will be involved in the economic turnover. At the same time, all users of Golos.io and Steemit are able to use the token to pay for goods and services. That will add liquidity to the tokens that users earn on the platforms.
Conpay is decentralized multiсryptocurrency payment system. The essence of the Conpay project is a network of terminals with zero transaction fee which makes it possible to easily use cryptocurrencies as a payment tool all over the world. Conpay terminals have successfully functioned in Belarus.
Steemit is a social media platform where everyone gets paid for creating and curating content. It operates on a blockchain database and produces tokens Steem. Tokens Steem are 'minted' daily and distributed to content producers according to the votes they get.
Golos.io is a social network for Russian speaking users. The philosophy of Golos.io is to reward users for creating interesting content. 
Source: conpay
Share:
---
Categories: Finance, Retail, Social Media
Tags: bitcoin, conpay, cryptocurrency, ethereum, golos, payment system, payments, steem
---