Connected to India to Cover Pravasi Bharatiya Divas 2017
Press Release
•
Jan 5, 2017
Connected to India will be covering the Pravasi Bharatiya Divas 2017 in Bengaluru, India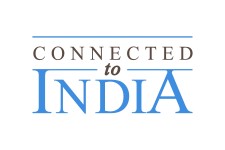 Singapore, Singapore, January 5, 2017 (Newswire.com) - ​Connected to India (CtoI), Singapore headquartered online media company will be on ground in Bengaluru to provide extensive coverage of the Pravasi Bharatiya Divas (PBD) 2017. PBD is celebrated every year in India to acknowledge the efforts made by the overseas Indian community to contribute to the betterment and development of their homeland.
Convention is held around January 9 every year. January 9th being the key date; when Mahatma Gandhi returned to India from South Africa in the year 1915. PBD 2017 will be held between January 7 to 9 with the state of Karnataka playing host to the 14th edition of the convention.
Connected to India (CtoI) is a Singapore based online media company that will be covering Pravasi Bhartiya Divas 2017. CtoI team actively covers developments and news around Non Resident Indians (NRIs).
Connected to India was formed towards the end of 2016 to cover developments around Non Resident Indians (NRIs) and people of Indian origin worldwide. Indian diaspora has been making a big impact in the countries of their residence contributing in areas like science, business, economics, sports, social enterprise, politics, and entertainment. There is no dedicated platform that highlights accomplishments of Indians abroad, nor support issues they might be facing in their resident-country. Connected to India will fill this existing lacunae in the media space.
"We have covered the phenomenal successes made by Indian diaspora in the last two months. Five significant political victories by Indian Americans during the US elections clearly being the highlight. Currently focused on Singapore, US, UK and Dubai we will continue to increase our coverage of NRI news from across the world," said, Himanshu Verma, Founder and CEO, Connected to India.
"In line with our vision of becoming the largest provider of contextual-content to NRIs and Indian diaspora in the world we will be covering the Pravasi Bharatiya Divas 2017. It is a wonderful platform but in our engagement with NRIs across the world, we found out that there is low awareness about PBD among NRIs. A team of our writers has been doing curtain raiser stories around PBD and will be covering the convention itself across three days from Bengaluru," Himanshu added.
PBD is a sponsored by Federation of Indian Chambers of Commerce and Industry (FICCI) the Confederation of Indian Industry (CII) and the Ministry of Development of North-East India. The event will be inaugurated by Prime Minister Narendra Modi in the presence of chief guest and Prime Minister of Portugal Dr. Antonio Costa, who is also of Indian origin. The opening day of the convention will be inaugurated by Gen V.K. Singh (retd), Minister of State for External Affairs along with Siddaramaiah, Chief Minister of Karnataka.
The programme includes a forum that concerns itself with Indian Diaspora followed by an award ceremony to commemorate the achievements of Indians away from their homeland. This year, the event is themed around 'Redefined Engagement with Indian Diaspora'.
About 31.2 million Indians are spread globally, of which 13.4 million are Persons of Indian Origin (PIOs) and 17 million Non-Resident Indians (NRIs).
The event that will be attended by 4,000 delegates has some new features. In addition to the dignitaries speaking at the convention, there are optional visits for delegates to factories around Bangalore, opportunities for business to business and business to government meetings and exhibitions.
"As a delegate, I have used the B2B meetings platform. It has worked very smoothly and I am very happy with the kind of meetings I have been able to fix during the convention." talking about PBD's self-serve meetings platform, said Himanshu.
An exhibition is also organised at PBD showcasing the government's flagship programs, opportunities across many states of India, corporate and public sector undertakings and Indian handicraft. The experience will be doubled up with Royal Chariot sightseeing tours.
About Connected to India
(www.connectedtoindia.com)
Connected to India (CtoI) is a Singapore based online media company. CtoI team actively covers developments and news around Non Resident Indians (NRIs) and people of Indian origin across Singapore, US, UK and Dubai.
You can reach us on Facebook: https://www.facebook.com/ConnectedtoIndiacom-1627655234122327/ and Twitter: www.twitter.com/connected2india
Source: Connected to India
Related Media
Tags
Additional Links