Connect America Named to AVIA Marketplace's Top Remote Patient Monitoring Companies
Press Release
•
Jun 20, 2023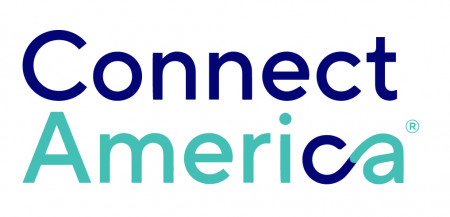 BALA-CYNWYD, Pa., June 20, 2023 (Newswire.com) - Connect America, a nationally recognized innovator in virtual connective care solutions in the home that enable older adults and those living with chronic conditions to live safe and well, announced today that it was recognized as a Top Company in Remote Patient Monitoring upon conclusion of extensive research and company outreach by AVIA Marketplace, the leading digital health marketplace.
The Connect America Home™ platform, which includes their RPM solution powered by 100Plus, enables healthcare providers to deliver better care for patients in the comfort of their homes while remotely managing their chronic conditions. In addition to remote monitoring services, the company's complete end-to-end platform includes the AI-enabled Esper virtual health assistant™ and clinical insights and analytics that help power more informed decision-making, earlier interventions, and better care and outcomes.
"We are honored to be acknowledged as one of the leading Remote Patient Monitoring companies by AVIA," said Janet Dillione, CEO of Connect America. "With the rising need for remote monitoring, the 100Plus RPM solution was introduced with an explicit goal of reducing patient, clinician, and health care system barriers to RPM use and to improve health and cost outcomes. Today, we are proud that 69% of providers using our 100Plus RPM solution believe it has reduced or greatly reduced the incidence of hospitalizations and other forms of high acuity care, and it consistently drives a 92% customer satisfaction rate while improving clinical efficiencies. "
The Top Remote Patient Monitoring Companies Report represents the aggregation and analysis of client ratings and reviews as well as health system implementation data across the country and highlights broader industry trends to contextualize the impact the companies and products are currently having in the space. Given the complexity and evolving nature of remote patient monitoring, the 2023 refresh of this report helps define the remote patient monitoring landscape and how these solutions best support patient care.
"With the rise of Remote Patient Monitoring solutions, a transformative shift in patient care is imminent. Our report illuminates the trailblazers making significant strides in this field," said Dhiraj Patkar, SVP of Digital Health Solutions at AVIA. "Our objective with the Top Remote Patient Monitoring Companies Report is to arm healthcare organizations with comprehensive insights and tools crucial for the successful deployment and expansion of these advanced digital solutions. Leveraging digital technologies, we can extend care access, optimize patient experiences and outcomes, and tackle the escalating challenges that healthcare providers encounter in today's multifaceted landscape."
###
AVIA Marketplace is where innovative health systems and hospitals go to find the right digital health solutions. It's built to efficiently search vendors and guide informed decisions, with tools like product comparisons, match scores, report generators, peer reviews, and market insights.
Access the full report findings from AVIA Marketplace's Top Remote Patient Monitoring Companies list here.
About Connect America
Connect America, and its family of brands, is the leading provider of connective health solutions dedicated to empowering aging adults and vulnerable populations to live safely and independently at home for as long as possible. The company's AI-assisted digital health and safety platform includes Remote Patient Monitoring (RPM) solutions, Personal Emergency Response Services (PERS), Medication Management, Analytics, and SDoH support that enables continuous in-home and mobile monitoring of aging and at-risk populations for more timely interventions and smart escalations of care. With improved outcomes, reduced hospitalizations and lower care costs, patients and their care circles have peace of mind knowing Connect America is how health and home connect. To learn more, visit https://www.connectamerica.com.
Source: Connect America