Conifer Systems Partners With Altronic to Launch Advanced Control System Targeting Ventilation Air Methane Market
Press Release
•
Aug 2, 2023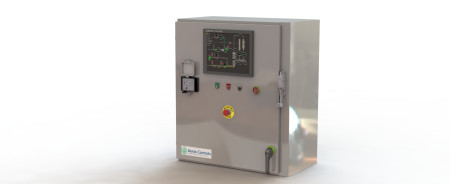 HOUSTON, August 2, 2023 (Newswire.com) - Conifer Systems ("Conifer") announces that it has partnered with Altronic, LLC ("Altronic"), a leading manufacturer of ignition and control systems, to develop Aeros Controls, a state-of-the-art process control and safety shutdown system. Aeros Controls is an open-source IoT solution that offers out-of-the-box configurability with unique customization capabilities and embedded communications for optimized remote monitoring.
Aeros Controls' remote input/output panels are scalable, hazardous-area rated, and capable of operating in extreme temperature conditions from -40°F to 185°F without the need for supplemental heating or cooling. Custom programs and scripts are developed at the controller, eliminating the need for costly software licenses, and custom Internet-based dashboards can be developed to stream data to remote users.
Aeros Controls systems are designed and manufactured in the United States, deploying a vertically integrated manufacturing philosophy supported by domestic supply chain partners to deliver advanced control systems with a focus on speed to market.
"We are excited to partner with Altronic, as this control solution with its advanced data logging and trending capabilities makes Aeros Controls the ideal solution for fugitive emission applications where continuous emissions monitoring is critical," said Mark Erickson, Conifer's CEO. "The harsh environment operating capabilities reduce total installed cost and make reliable operation possible in remote or unmanned installations, including ventilation air methane destruction applications."
Conifer commissioned the first Aeros Controls solution last month with another five solutions scheduled to be commissioned during 2023. Aeros Controls will also be deployed alongside Conifer's Aeros MineOx regenerative thermal oxidizer technology at Solvay's Green River, Wyoming, trona mine and soda ash production facility where Conifer is currently developing the largest mining abatement solution in the Western Hemisphere. [Solvay Press Release]
Source: Conifer Systems