Computer Guidance Welcomes Vision InfoSoft Into JDM Technology Group
JDM Technology Group Announces Continued Expansion through Its Global Buy and Build Growth Strategy
Press Release
-
updated: Feb 2, 2017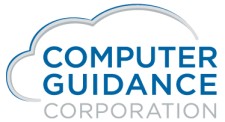 Scottsdale, AZ, February 2, 2017 (Newswire.com) - Computer Guidance Corporation, the leading developer of ERP software solutions for the construction industry, today announced that its parent company, JDM Technology Group, has completed the acquisition of Vision InfoSoft, expanding its construction software market and software offerings.
Vision InfoSoft will be run as a separate company with dedicated resources delivering their innovative electrical and plumbing estimating software and pricing solutions to customers throughout the US. The acquisition strengthens the JDM Group with a broader offering of software solutions to its global customer base.
"We are pleased to share with our employees, customers and partners that JDM Technology Group has acquired Vision InfoSoft, one of the leading construction estimating software solution providers in the Unites States," stated Mike Bihlmeier, President, Computer Guidance Corporation. "Each acquisition brings additional knowledge, resources and product innovation that we all greatly benefit from while it demonstrates JDM Technology Group's accelerated growth strategy and continued investment in the construction industry."
About Computer Guidance Corporation
With over 20% of their client-base represented on top ENR lists, Computer Guidance Corporation has long delivered the leading construction-specific enterprise resource planning solution including financial and project management applications, #1 business intelligence, mobile technologies and enterprise content management.  Scalable, custom configurable and available both cloud hosted and on-premise, eCMS serves the needs of thousands throughout North America and has been named as the ERP solution of choice by the AGC. Computer Guidance Corporation is part of JDM Technology Group, a global construction-specific software conglomerate that serves more than 45,000 users in 40 countries and 6 continents.  For more information, visit www.computerguidance.com or call 888.361.4551.
Source: Computer Guidance Corporation
---
Categories: Enterprise Resource Planning, Construction, Engineering, Computer Software, Saas (Software as Service), Enterprise Resource Planning (ERP)
Tags: bigdata, Browser-based, Cloud-based, Computer Guidance, Computer Guidance Corporation, Content Management, eCMS, ERP, formssoftware, Project Management, Web Technologies
---