Computer Guidance Welcomes MPulse Software Into JDM Technology Group
JDM Technology Group Continues Growth through Strategic Acquisitions at an Accelerated Pace
Press Release
-
updated: Apr 4, 2017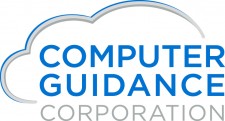 Scottsdale, AZ, April 4, 2017 (Newswire.com) - Computer Guidance Corporation, the leading developer of ERP software solutions for the construction industry, today announced that its parent company, JDM Technology Group, has completed the acquisition of MPulse Software, expanding its construction software offerings in the asset management and maintenance market segment.
MPulse Software, founded in 1995, is a provider of maintenance management software developed by experts in maintenance, repair, and operations (MRO) and facility management. MPulse Software solutions provide reliable scheduling, tracking, and reporting tools for equipment and facilities maintenance organizations. In business for nearly two decades, MPulse serves more than 2,700 customers around the world and maintains sales offices in Colorado, Delaware, Oregon, and Pennsylvania as well as Dubai, India, Indonesia, and Malaysia.
The acquisition continues JDM Technology Group's global "buy and build" strategy to acquire construction software companies and the MPulse team will continue as a distinct company out of their headquarters in Eugene, Oregon.
"Each acquisition brings our customers additional expertise and state-of-the-art products, while validating our overall strategic goal to be the largest and most diverse construction software provider in the world," said Mike Bihlmeier, President, Computer Guidance Corporation. "We welcome MPulse to the JDM Technology Group and we are excited about its innovative and comprehensive asset management and maintenance software solutions being part of the JDM portfolio of solutions."
About Computer Guidance Corporation
With over 20% of their client-base represented on top ENR lists, Computer Guidance Corporation has long delivered the leading construction-specific enterprise resource planning solution including financial and project management applications, #1 business intelligence, mobile technologies and enterprise content management.  Scalable, custom configurable and available both cloud-hosted and on-premise, eCMS serves the needs of thousands throughout North America and has been named as the ERP solution of choice by the AGC. Computer Guidance Corporation is part of JDM Technology Group, a global construction-specific software conglomerate that serves more than 45,000 users in 40 countries and 6 continents.  For more information, visit www.computerguidance.com or call 888.361.4551.
Source: Computer Guidance Corporation
Share:
---
Categories: Enterprise Resource Planning, Construction, Civil Engineering, Cloud computing, Enterprise Resource Planning (ERP)
Tags: cloud ERP, cloud hosted, construction accounting software, construction ERP software, construction financial and project management, construction management software, construction software
---