Complete Messaging Releases ClassifyNinja Enabling Users to Set Classifications on Email Messages
Complete Messaging has released ClassifyNinja, a software solution that enhances basic email clients connected with Microsoft Exchange, enabling users to set classifications, sensitivities, and importance of email messages.
Press Release
-
Oct 25, 2016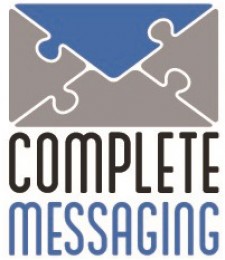 Brampton, CANADA, October 25, 2016 (Newswire.com) - Complete Messaging, an independent software vendor, and a Microsoft Partner, released ClassifyNinja, a solution for Microsoft Exchange to extend basic email clients, allowing users to set the classification, sensitivity and importance of email messages.
Basic email clients do not have options to set the sensitivity, the importance, the classification, and other critical properties of an email message. Basic email clients, like the iPhone native Mail app, are not extensible. Custom apps may bridge the gap but are expensive and have additional costs in deployment, maintenance, and support.
Complete Messaging's president Brian Clink describes the benefits of the ClassifyNinja solution:
"In today's corporate world, Email triage is a critical factor in productivity and efficiency. Knowing when an email is important, sensitive, or even confidential, is crucial to proper email handling and actioning."
ClassifyNinja is an Exchange Server transport agent that extends basic email clients. ClassifyNinja maps special recipients to message properties, allowing users to add properties as easily as they add recipients to an email message.
"We built this solution for a client," said Brian. "It allowed them to add classifications to a message on a mobile device where the native iOS client had no support for this."
ClassifyNinja works with an on-premises deployment of Microsoft Exchange Server, which means the company needs to have control over the server resources in order to install the server-side software.
Why limit your users? Supercharge their basic e-mail clients today! A trial version of ClassifyNinja is available upon request.
Source: Complete Messaging
Share:
---
Categories: Business to Business, Computer Software, E-mail and Groupware
Tags: Classification, Complete Messaging, Email, Exchange Server, Security
---