Compassco is Offering Gaming Processor Online
Press Release
-
updated: Jun 14, 2018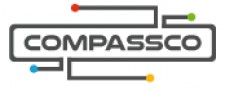 Bangalore, India, June 14, 2018 (Newswire.com) - ​Based in Karnataka, India, Compassco builds high-quality gaming computers. The computer assembly company assembles the most reliable desktop gaming PCs in the industry. Many rigorous testing routines during assembly and after makes sure that Compassco can stand by their products. The Compassco desktop gaming PCs always outperform the expectations and thus have been known to sell themselves. Customers have come to trust and rely on Compassco as they realize that the Company is built on trust and the provision of high quality performing personal computers.
Compassco's Technical Manager while talking about the reason many customers prefer to buy their gaming PCs said, "Not everyone who enjoys a computer game is computer savvy or an IT guru. Many PC users have no idea what to look for when they go out to buy one. The task can be daunting. Even those who have an idea what they need, not all have the time to go out there and do the necessary research. Then there is the group that is computer savvy, has time to research what they want but cannot find all the components in one place. At Compassco, we are here to help take care of all these challenges that he buyer faces."
Oro 4K Gaming is touted to be the best desktop in India providing the best gaming PC experience. 4K is the epitome of gaming, the dream of many gamers. However, gaming processors and monitors are prohibitively expensive rendering many dreams to go unfulfilled. With global volume purchases increasing steadily, the 4K monitors and high-end GPUs prices are now on a downward trend. Soon, many gamers will be able to afford a 4K Gaming PC and not just dream of owning one.
Continuing with his explanation, the Technical Manager also said, "One of the most important factors to consider when looking for a gaming PC is the resolution. The resolution determines how images look on a screen and so it is important that for a good gaming experience, the gamer needs a PC with a high-resolution monitor. At Compassco, we use resolution as our basic building block for all our Gaming PCs. When a low resolution is used, the images look fuzzy, and one cannot enjoy the experience. At the moment, the highest commercially viable resolution for 4K or Ultra HD has four times the number of pixels than the 1080p high definition that has been commonly in use. Compassco range of Oro PCs has been chosen after rigorous testing on many popular games and has been optimized for 4K resolution on various graphics settings."
Currently, the best gaming processor online is the Intel 7th Generation Pentium G4560 gaming processor. This processor is one of the best gaming processors when it comes to the price-performance ratio. The Pentium G4560 gaming processor is the first Pentium processor to have hyper threading enabled.  When it comes to gaming performance, Pentium G4560 comes quite close to i3-7100.
About Compassco
Compassco specializes in the manufacturing of desktop Gaming PCs. It is straightforward to order gaming desktop from the Compassco website. From Karnataka, India, the gaming PCs are shipped all over the world. 
Source: https://compassco.in/
---
Categories: Computers and Software
Tags: best desktop in India, best gaming processor online, order gaming desktop
---