COMPASS Switches to NewOrg for Online Portal, Automated Workflows to Help Prevent Homelessness
Press Release
•
May 3, 2022
HIPAA-Compliant Solution Streamlines Rental Assistance Applications, Donation Management, Funder Reporting, Surveys and Outreach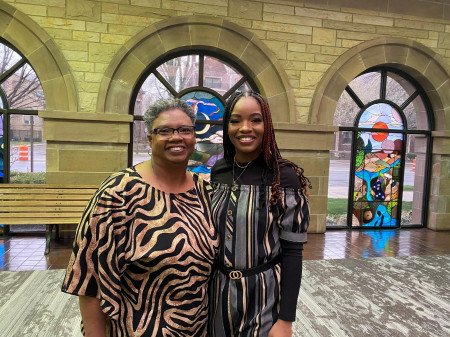 WASHINGTON, May 3, 2022 (Newswire.com) - NewOrg Management System, a leading online data management platform for nonprofit organizations, social services and government agencies, today announces a successful implementation project for COMPASS at Broad Street Presbyterian Church.
"I was looking for something that could be tailored to us … something we could grow with," said Robin Green, Executive Director of COMPASS. "It has worked out really well for us … the [NewOrg] system is very intuitive and easy to learn."
Founded 40 years ago, Congregational Outreach Ministries Program of Assistance and Social Service (COMPASS) is an outreach ministry of Broad Street Presbyterian Church in central Ohio that provides services, referrals, and direct short-term assistance to those in danger of losing their housing, collaborating with other agencies to stall evictions, promote self-sufficiency and prevent homelessness - allowing more families and individuals to remain in their homes as they navigate life's challenges.
"NewOrg is really good working with non-profits, especially if you don't have a big in-house IT department … in many ways, they've become a part of our IT department with the unlimited support they give us," Green said. "They are patient, flexible and have a lot of personality and really care. I always feel listened to - in the beginning, we weren't sure what we really needed to meet our goals … every tweak or change along the way is consistently met with patience, understanding."
COMPASS was seeking an affordable HIPAA-compliant solution to upgrade its outdated systems, Green said, and was especially interested in streamlining applications through a web portal integrated with a secure online Case Management hub that includes workflow routing, surveys, communication tools, and better reporting metrics.
After careful consideration of competing vendors and solutions, COMPASS selected NewOrg, who within six months provided a custom solution that includes:
Public web portal configured to streamline rental assistance applications, including document uploads and workflow routing logic and rules, providing better service to those in need and improving internal case management matching and metrics
Legacy data migration from multiple sources (CharityTracker, QuestionPro, internal forms and spreadsheets) and key processes mapped to new 100% integrated platform, including core NewOrg modules for Case Management Workflows, Donation Management, Mass Communication (Email and SMS), Forms and Surveys, and Outcome Reporting - for better insights, service and outreach
Custom-designed reports and dashboards that make updates to funders and stakeholders more timely, accurate and relevant, reducing staff burdens
"One of the greatest tools NewOrg provided us is workflow routing … because we have several different programs," Green said. "Whether a client has minors or a pregnancy in the home, the custom workflows have been the key element that made an immediate difference and impact. Now everyone is automatically routed to the best choice for their situation. Best of all, we can easily enroll members into other programs with a click of the button - that's huge for us."
"The other big piece is Achievement Club … our pre- and post-assessments of self-sufficiency programs and activities. That's all in NewOrg now - incentives and goal tracking, workshops attended, case notes, coach matching and assignments for every member …[e]asy reassignments and insights. The granular reporting capabilities are so key!"
Green said COMPASS is looking forward to leveraging additional NewOrg capabilities, including integrating further with finance functions and doing more with donations management. "I want everything in NewOrg now, and everyone using it."
Source: NewOrg Management System Inc.