Comedian and Dentist Mike King Performs His Show at the Pit Loft in NYC
Jamisonkane Entertainment Presents: THE FIFTH DENTIST IN SEARCH OF SID'S TREASURE: A TRIBUTE TO THE 'SULTAN OF STRIPTEASE'
Press Release
-
updated: Sep 6, 2018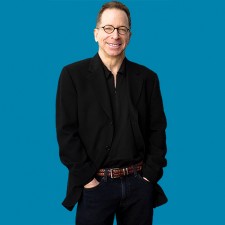 NEW YORK, September 6, 2018 (Newswire.com) - After its sold-out premiere in Denver and the 2016 Fringe Festival, The Fifth Dentist in Search of Sid's Treasure is continuing its run at The Pit Loft in New York City. The show's new dates for fall are: Sept. 10, & 24, Oct. 17 & 29, Nov. 12 & 19, and Dec. 2 & 17. The play is directed by Broadway veteran & award-winning director Jonathan Cerullo. The show features actresses Nancy Ellen Reinstein & Jessica Bettencourt who will alternate as Shirley the dental assistant. 
Manhattan dentist and former Denver resident Mike King, aka "The Fifth Dentist," is brings his late father Sid King back to life. Written as a love letter to his dad, Mike performs his show based on his life story as a dentist, a stand-up comedian, and the son of a nightclub owner.
Mike King has been living in New York City for many years working as a pediatric dentist, while performing stand up. He has appeared on Comedy Central; even opening for comedy giant Ray Romano - but it was his upbringing in Denver that had the biggest impact on his life.
For 35 years, Sid King was the proud owner of "Sid King's Crazy Horse Bar," the world-famous burlesque house that lived on East Colfax Avenue. Sid was the infectious host who mingled with guests and told jokes on stage while the crowd roared with laughter. Everyone from Elvis Presley, to Clint Eastwood came to the Crazy Horse – even prompting Eastwood to film a scene from his movie "Every Which Way But Loose" there.
The play is being performed bi-monthly at the Pit Loft on 154 W 29th Street in Manhattan. The fall run begins on Sept. 10 at 8 p.m. and continues until Dec. 17. For show schedule and tickets visit the website at thefifthdentistplay.com.
Source: Jamisonkane Entertainment
---
Categories: Arts and Entertainment
Tags: burlesque, Clint Eastwood, Comedy, Denist, Denver, New York City, Stand Up Comedy
---