Colossal's Fab Over 40 Fundraiser is Open for Registration
Press Release
•
Sep 27, 2023
It's Time for Ladies in Their Prime to Flaunt Their Fabulous in a Legitimate Online Competition That Benefits National Breast Cancer Foundation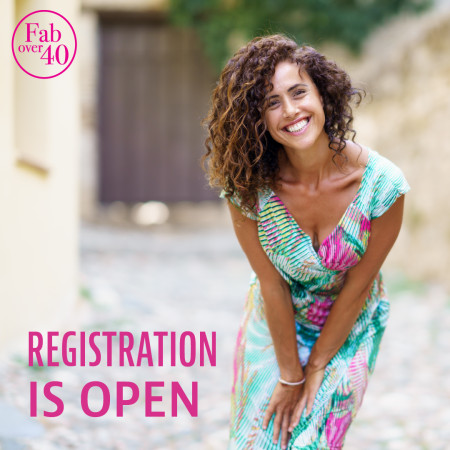 PHOENIX, September 27, 2023 (Newswire.com) - Colossal Management is delighted to announce that registration is officially underway for the thrilling return of the fashionable fundraising campaign Fab Over 40. Colossal continues its mission to empower charities by raising funds and increasing awareness for their vital causes. The Fab Over 40 Competition unites thousands of remarkable women aged 40 and above, providing them with the opportunity to showcase their uniqueness and vie for an extraordinary prize package, including $40,000, a coveted featured profile in NewBeauty Magazine, and an unforgettable spa-cation, all while championing the National Breast Cancer Foundation (NBCF).
Colossal's Commitment to the National Breast Cancer Foundation
Colossal, renowned for its exceptional fundraising platform, has a proven track record of delivering tangible results for charitable causes. In 2022, Colossal raised an astounding $8.2 million in support of NBCF. The grant, generously presented to NBCF by Colossal's dedicated partner DTCare, enabled the foundation to channel resources into critical programs and services, encompassing education, detection, navigation, and inspiration for individuals battling breast cancer and their loved ones. The grant enabled NBCF to provide invaluable assistance, including navigation support for 51,047 patients, breast health education for 16,137 women, 9,771 mammograms, 6,745 HOPE Kits, outreach to 1,721 women through community programs, and more.
Mary Hagen, CEO of Colossal, shared her heartfelt sentiment, stating, "The impact of breast cancer touches lives across the globe, affecting us as mothers, sisters, aunts, cousins, and through our own personal experiences. The driving force behind the Fab Over 40 Competition is our unwavering commitment to raising funds for this urgent cause. We take immense pride in uniting mature women through this campaign because, as we've witnessed over the past two years, they inspire and empower one another, celebrating the remarkable journeys that unfold after reaching the significant milestone of 40 years. Together, we continue to make a profound impact year after year."
Fab Over 40 Special Guest Appearance: Dolores Catania
Colossal is thrilled to welcome the beloved "Miss Congeniality" of The Real Housewives of New Jersey, Dolores Catania, as a featured guest for her Fab Over 40 debut. Competitors will have the exclusive opportunity to engage in an inspiring interview with Catania, gaining insights into how she thrives as she navigates this exciting stage of her life.
Sponsorship and Fundraising Partnerships
The Fab Over 40 Competition proudly boasts sponsorship from TestTube, NewBeauty's editor-curated subscription box, and BeautyPass, an exclusive invite-only program that provides members the opportunity to try the world's best beauty and skincare products for just the cost of shipping. Some previous brands include SkinCeuticals, Sunday Riley, Grande Cosmetics, and many more.
Is the Fab Over 40 Competition Legit?
Of course it is. Just ask the previous Fab Over 40 winners: The reigning queen bee April Wilcox, an aesthetics nurse hailing from Edmond, Oklahoma, graced the pages of NewBeauty magazine with her remarkable story, received $40,000, and traveled to the National Breast Cancer Foundation headquarters in Frisco, Texas. Teri Coleman, the 2021 winner, also received $40,000 and an epic trip to Scottsdale, Arizona. She shared her inspiring journey in a past issue of NewBeauty magazine, as well.
Ladies over 40! Register now for the chance to be accepted into the Competition at votefab40.com.
About Colossal:
Colossal is the global leader in online competitions and one of the most effective fundraising platforms available for charities that lack the bandwidth to operate large-scale campaigns. While offering extraordinary opportunities to people around the world, each online fundraising competition operated by Colossal has become a successful method of fundraising for nonprofits, designed to raise money for important causes. To learn more, visit colossal.org.
Source: Colossal Management