Colleen Owens Announces Endorsement of George Flinn
Press Release
-
updated: Jul 13, 2018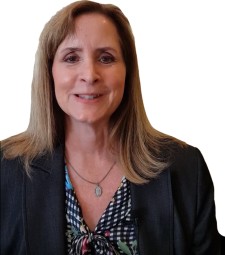 JACKSON, Tenn., July 13, 2018 (Newswire.com) - On Thursday, Dr. George Flinn was endorsed by Colleen Owens, a candidate for U.S. Congress in District 8, as West Tennessee's next Congressman and suspended all campaign activities, according to her interview on Jackson's WNWS 101.5 FM this morning.
Owens said that she came to the conclusion that Dr. Flinn is the clear choice for Tennessee's Congressional District 8.
"I'm excited to be voting for George and asking my supporters to vote for George Flinn, because he's going to be the right person for West Tennessee. I do not want to be the spoiler that helped Congressman Kustoff go back to Washington," Owens said.  
"After getting to know George better-- I really like him. He's conservative and a self-made businessman. He's going to Washington and doesn't owe anyone. He's doing it for the right reasons", Owens said.
Owens stated that she has attended events with both David Kustoff and George Flinn. After being around both of them, she feels that George Flinn is the clear choice for West Tennessee.
"I came away feeling like George is a good man, and we agree on pretty much everything. This has been really fun – I've met so many people who have been supportive, but I had to ask myself what's the most important thing, and I think that's our country," Owens said.
One of the reasons that she entered the race was because Kustoff voted to fund Planned Parenthood, by voting in favor of the Omnibus Spending Bill H.R. 1625.
"I felt like with a Republican majority if they don't have the backbone to get things done and do the things they promised, we need to cut ties. Sending Kustoff back to Washington is the wrong thing. We've got to have some big changes to stop the trajectory we are on," Owens said.
Owens stated that one reason she supports George Flinn is because he is self-funding his campaign and will not be swayed to vote with special interest groups.
"At this point it takes so much money to run for office, it can corrupt people – once they start taking money from special interest, there are strings attached," said Owens.
"Like Trump ran his campaign, George is self-funding, saying I'm not going to owe anyone in office. I know it to be true, he's not going to owe anyone, and he's not going to need any special interest money. He's not going to have that temptation because it doesn't mean anything to him," said Owens.
It was a difficult decision for Owens to decide to withdraw from the race, but she wants what is best for West Tennessee.
"I've made the decision to support George, I feel good and feel at peace, and I know it's the right decision," Owens said.
To learn more about Dr. Flinn's campaign and why he is the clear choice in this election, visit www.FlinnFor8.com.
-END-
Media Contact:
Jacob Ellerbee                    
Phone:
901-409-3572
731-426-2453
Email:
jacob@flinnfor8.com             
Tennessee's Congressional District 8 is comprised of Henry, Weakley, Carroll, Gibson, Obion, Lake, Dyer, Crockett, Madison, Haywood, Lauderdale, Tipton and Fayette counties. Portions of Benton and Shelby counties are also included in Congressional District 8.
Source: Friends of George Flinn
---
Categories: Politics, Media and News
Tags: midterms, politics, Republican, US Congress
---