Cohere Launches Industry's First Automated Network Calibration Solution for MU-MIMO and Massive MIMO Networks
Press Release
•
Feb 7, 2023
Dynamic Network Alignment (DNA) from Cohere Technologies Calibrates Networks in Real Time Without Disruption or Human Intervention - Solution Shortlisted for 2023 GLOMO Award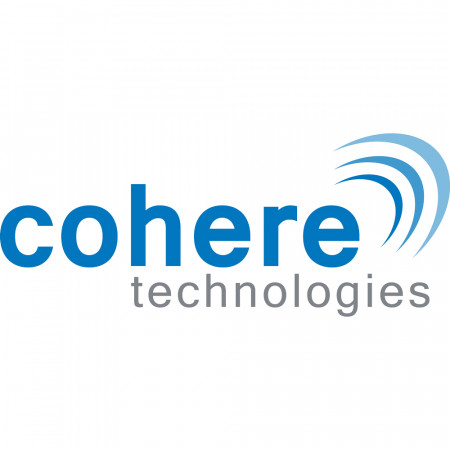 SAN JOSE, Calif., February 7, 2023 (Newswire.com) - Cohere Technologies, the innovator of 4G/5G Universal Spectrum Multiplier software for RAN and Open RAN, and OTFS waveform for 6G, has launched a new automated MU-MIMO beamforming solution for calibrating 4G and 5G networks using existing network and spectrum assets.
The new Dynamic Network Alignment (DNA) solution applies the latest cellular technologies over existing radio and antenna infrastructure, supporting ever-evolving standards and innovations. This includes accommodating various 4T4R antenna configurations and a variety of existing radios.
The solution has been shortlisted for "Best Network Software Breakthrough" at the 2023 Global Mobile Awards (the "GLOMOs") taking place at MWC Barcelona. This award recognizes outstanding innovations that are shaping future software-based networks.
DNA uses a "zero-touch" process that delivers an uninterrupted service, persistent beamforming alignment, and MU-MIMO efficiency, while accounting for a wide range of variability in equipment and weather conditions. This approach enables carriers to add network capacity via spatial multiplexing using their existing antenna equipment, avoiding the need to acquire and install new antennas on many thousands of towers. It also means the industry can continue to extract value from legacy 4G FDD networks while at the same time delivering an improved performance for 5G FDD networks.
"The innovative use of zero-touch technology in DNA— all performed natively in software—transforms today's existing antennas and radios to support beamforming and MU-MIMO," said Shlomo Rakib, co-founder and CTO of Cohere Technologies. "This allows carriers to improve capacity and spectral efficiency while eliminating the costly service disruption and site work associated with replacing antennas and radios."
Enabling Easy Deployment of Spectrum Multiplier Technology
The DNA solution is a key component of Cohere's Universal Spectrum Multiplier (USM) technology. It is also available as an independent product under a separate product license. The USM technology is already enabling leading wireless carriers to significantly increase bandwidth using existing 4G and 5G in FDD or TDD spectrum. In the Open RAN environment, Cohere's USM and DNA solution run as an xApp on a RAN Intelligent Controller (RIC). The DNA solution will be made available as a standalone product software for legacy base stations later this year for MU-MIMO with Massive MIMO support to follow.
Cohere will be demonstrating its spectrum multiplier technology at MWC Barcelona 2023 at stand OA3B.8 (outside, between Hall 3 and 5).
About Cohere Technologies
Cohere is the innovator of Spectrum Multiplier software for Open Radio Access Networks and existing 4G and 5G mobile networks, and the developer of the Orthogonal Time Frequency Space (OTFS) 6G wireless system. Cohere is headquartered in San Jose, Calif. Website: www.cohere-tech.com Twitter: @Cohere_4G_5G
Media Contact
Matt Ablott, Combustion Marketing
mablott@combustion.marketing
+44 7980 913928
Source: Cohere Technologies