COGENCY GLOBAL VP Shares Insights on Successful B2B Marketing for Earned and Paid Media Channels
Press Release
•
Dec 9, 2021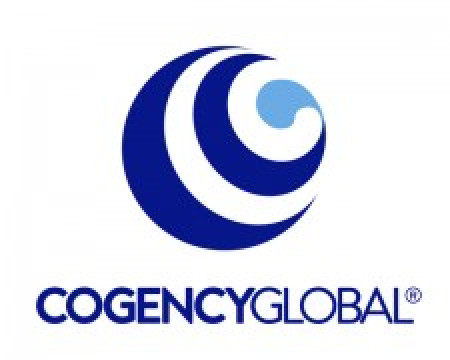 NEW YORK, December 9, 2021 (Newswire.com) - COGENCY GLOBAL's Vice President of International Digital Marketing, Tigist Ketema, sheds light on the intricacies of measuring the performance of B2B earned and paid media channels during an interview with the eMarketing Association. COGENCY GLOBAL is a leading provider of international registered agent, process agent, corporate and secured transaction services.
In the interview, Ketema highlights the considerations that marketers must take into account when developing their strategy for paid and unpaid media channels. The discussion focuses on how paid media spend can stimulate organic traffic as well as how to overcome some difficulties associated with establishing B2B return on investment (ROI) benchmarks for earned media channels.
According to Ketema, measuring ROI in the B2B space can be difficult. It usually depends on an organization's ability to understand industry sales cycle lengths and how well they focus on monitoring successful versus unsuccessful media campaigns. For businesses still seeking to fix the ROI model for their channels, Ketema strongly encourages developing an active relationship with whomever receives a lead internally. This promotes effective communication and can provide a better perspective on how well campaigns are performing.
When discussing organic traffic, Ketema reinforces a key factor to consider when building paid and unpaid campaigns: leverage paid media to boost organic volume. By understanding the target market's behavior, and identifying how these users connect with the business, an organization can leverage ads to help generate organic traffic. "The goal should always be for leads to come organically," Ketema says on the matter. She also stresses that even when using paid channels, the target should be to increase the flow and the volume of leads that starts with organic traffic.
The insights provided in this interview fall directly in line with the values of COGENCY GLOBAL. For them, this means producing the right response to their clients' needs, at the right time, and fine-tuning their service to meet those business needs.
About COGENCY GLOBAL
COGENCY GLOBAL, founded in 1980, is a professional international registered agent service provider that offers fast and efficient corporate, secured transaction and representation solutions needed by companies and their counsel for transactions and corporate compliance. The company also keeps clients informed of changes to the law and filing office procedures through frequent bulletins, email updates and live informational webinars and seminars. Headquartered in New York City, with offices throughout the United States as well as in London, Hong Kong and Singapore, COGENCY GLOBAL is well-positioned to support legal and business professionals around the world.
Source: COGENCY GLOBAL