COGENCY GLOBAL Racks Up 2 More Prestigious Video Awards
The New York-based firm gains more industry recognition after winning two 2020 Communicator Awards for their international corporate services product video, Going GLOBAL.
Press Release
-
updated: Jul 28, 2020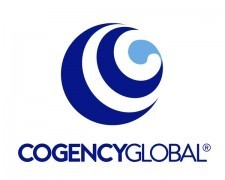 NEW YORK, July 28, 2020 (Newswire.com) - COGENCY GLOBAL, a professional registered agent company and international leader in corporate compliance and document services, is proud to announce another significant milestone recognizing their effective approach to marketing business services. Going GLOBAL, their latest product video release, has won two 2020 Communicator Awards, in addition to previously receiving a silver MUSE Creative Award, adding to the firm's total of six industry-leading awards just in the past year.
Going GLOBAL (a.k.a DECISION TREE) is a humorous take on international corporate and due diligence services that received awards in two categories at the 2020 Communicator Awards: an Award of Distinction in Branded Entertainment (Products & Services) and an Award of Distinction in Commercials (General Professional Services). The Communicator Awards is the leading international program recognizing innovative ideas in marketing and communications, with more than 6,000 entries from companies and agencies of all sizes.
Last fall, COGENCY GLOBAL's first product video release, Focus On Your Mission, Leave the Circus Behind, also nabbed two of these Communicator Awards – and a Telly Award – as a lighthearted look at how COGENCY can alleviate the 'circus-like' chaos that professionals find themselves in when dealing with nonprofit regulatory compliance like charitable solicitation registration.
With these award wins, COGENCY GLOBAL continues to demonstrate a knack for showcasing the firm's business expertise in a highly approachable and accessible way that is now a hallmark of their brand. 
About COGENCY GLOBAL
COGENCY GLOBAL, founded in 1980, is a professional, international-registered agent service provider that offers fast and efficient corporate and secured transaction solutions including statutory representation and transactional corporate and compliance services. Headquartered in New York City with offices throughout the United States as well as in London and Hong Kong, COGENCY GLOBAL supports legal and business professionals with experienced, multilingual service specialists to provide knowledgeable guidance in navigating corporate filing, document retrieval, compliance and due diligence processes in filing offices and registries around the world. 
For more information, please visit https://www.cogencyglobal.com.
Source: COGENCY GLOBAL
Share:
---
Categories: Legal Services
Tags: Charitable Solicitation Registration, Fundraising Registration, Global Corporate Compliance, International Corporate Services, Nonprofit Compliance, Nonprofit Registration
---