Coborn Engineering Recently Featured in BBC British Bid Video
Coborn Engineering has taken part in a short film produced by the British Bid
Press Release
-
updated: Jun 1, 2018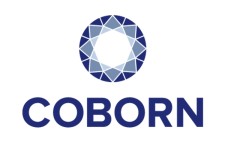 LONDON, June 1, 2018 (Newswire.com) - Coborn Engineering is one of the world's leading diamond tooling manufacturers, and have recently been featured on BBC.com, the BBC's commercial international-facing website.
The British Bid is a global initiative designed to demonstrate the best in the British business, flying the flag of Britain excellence and, ultimately, generating new growth via overseas trade. The British Bid producers got in touch with Coborn and they agreed to be involved in a short film. Within this film, the Directors discuss the unique position Coborn holds globally within the diamond industry, supplying specialised, high precision equipment to the polycrystalline diamond industry, single crystal diamond and gemstone industries, over 90% of Coborn's machines are exported globally. Interviews were taken with Coborn's Managing Director Steve Westlake and Coborn's Technical Director Michael Scarfe.
Coborn talks about the latest development in the industry: the introduction of synthetic diamonds, which is opening up many new potential applications for the use of diamond. Coborn's machines are used for manufacturing processes and have benefited all different industry sectors from aerospace all the way to pharmaceuticals.
Coborn's Managing Director Steve Westlake says, "We live in exciting times. Diamonds are the hardest material known, and we help people around the world grind, lap and polish them. We haven't even touched what we can achieve with this product. We are in the middle of a manufacturing revolution."
Coborn believes:
- Diamond is the future of engineering.
- There is so much potential in what we can do with Diamond, things we have yet to explore.
- Production costs will decrease with the use of diamond engineering.
Coborn provides Engineered Solutions to the Diamond Industry.
About Coborn Engineering: A global leader in the supply of machines for the diamond tooling industry. Supplying specialised, individually built, high-precision equipment to the polycrystalline diamond industry and the gemstone and natural diamond tooling industries, with over 90 percent of machines being exported throughout the world.
Coborn website: https://coborn.com
News article: https://coborn.com/coborn-on-the-bbc​
Press contact
marketing@coborn.com
+44 (0)1708 205116
Business Contact
sales@coborn.com
+44 (0)1708 744666
Business Address
Chesham Close
Cedar Road
Romford
Essex
RM7 7PJ
United Kingdom
Source: Coborn Engineering
Share:
---
Categories: Engineering, Business to Business
Tags: cnc machine, coborn engineering, diamond engineering, diamond industry, diamond tool manufacturer, diamond tooling, diamond toolmaking, Engineering, gemstone production, grinding machine, pcd toolmaking
---