Cobb Theatres Announces a New Luxury Theatre Location in Tallahassee, Florida
Press Release
•
updated: Jul 12, 2017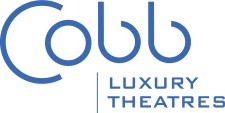 TALLAHASSEE, Fla., July 12, 2017 (Newswire.com) - Cobb Theatres, an innovator of the modern movie-going experience, has announced that development is currently underway for a brand new theatre in Tallahassee, Florida. The Cobb Fallschase Luxury Theatres, which is currently being built on 9.14 acres situated between Vermillion and Fallschase Blvd, is being developed by Capital Properties, a Birmingham-based retail development company.
"We are thrilled to be partnering with Cobb Theatres on such an exciting and innovative project in Tallahassee, Florida," said Bubba Smith, Managing Member of Capital Properties. "We are working tirelessly to ensure every detail meets the highest standards set by Cobb for all of its guests."
When complete, the 68,380 square-foot, 14-screen luxury theatre will offer all reserved, oversized and overstuffed electric reclining seats and state-of-the-art movie viewing amenities such as wall-to-wall screens, digital projection and 7.1 surround digital sound. Each seat will also be electronically controlled and have reclining seat backs and foot rests. At Cobb Fallschase Luxury Theatres, patrons will be able to reserve specific seats online before shows, but moviegoers will also still be able to show up just before a movie and buy tickets the traditional way at the box office.
For over three years Cobb Theatres and Capital Properties have worked closely with Leon County's Development Services Division and the Buck Lake Alliance headed by Gerry Miller, its board and advisor Carlos Alvarez. Cobb Fallschase Luxury Theatres will attract locals and visitors that wish to enjoy a most unique movie-going experience.
In addition to state-of-the-art sight and sound and advanced ticketing technology, Cobb Fallschase Luxury Theatres will also feature Cobbster's Kitchen, a full-service restaurant offering creative American Bistro cuisine as well as a full-service bar available to those who may or may not be there to enjoy a movie. Guests will be able to enjoy a meal before or after the show in the on-site full-service restaurant, which offers "Real Food, Real Cooking" and is cooked to order. Homemade, hand-tossed, NY-style pizza will be available by the slice and by the pie. A barista bar will serve hot and iced specialty coffees and smoothies. Guests can choose to enjoy their food and beverages either by sitting down in the dining room or bar, or by taking their refreshments into the theatre to enjoy during the movie.
"Cobb Theatres has a long tradition of innovation and commitment to the guest experience and takes pride in providing our guests with the most convenient and sophisticated forms of entertainment," said Frank Stryjewski, Chief Operating Officer for Cobb Theatres. "This theatre will be unlike anything in the area, and we look forward to serving Tallahassee residents as well as the area's large student population."
About Cobb Theatres
Cobb Theatres, based in Birmingham, Alabama, is a progressive motion picture exhibitor operating 295 screens at 28 locations throughout the Southeastern United States. Cobb is an innovator of out-of-home entertainment, offering great family venues and a unique experience for the modern day moviegoer. Some locations (including the upcoming one in Tallahassee) include auditoriums with D-BOX motion seats offering realistic motion effects in perfect sync with what's on screen. CinéBistro, Cobb's premium in-theatre dining concept geared toward adults, is currently being developed around the country with a new location opening in 2018 at Peachtree Corners Town Center in Atlanta. Cobb's Luxury brand was introduced at Liberty Center in Liberty Township, Ohio and Saint Petersburg, Florida. For more information about Cobb Theatres or CinéBistro, visit www.cobbtheatres.com, www.cinebistro.com.
CLICK HERE FOR PHOTOS OF COBB THEATRES.
Media Contact:
Joseph Grano
941-929-3104
josephgrano@next-mark.com
Source: Cobb Theatres
Tags
Related Files