CMG Home Loans Welcomes Michael Wise, Area Sales Manager
Press Release
•
Aug 8, 2023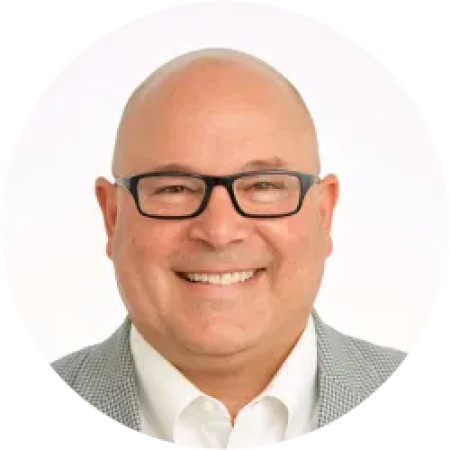 THOUSAND OAKS, Calif., August 8, 2023 (Newswire.com) - CMG Home Loans, the retail division of CMG Financial, a well-capitalized privately held mortgage banking firm, has welcomed Area Sales Manager Michael (Mike) Wise (NMLS# 236372). Wise, a passionate mortgage expert with over 30 years of industry experience, previously founded Capstone Direct Mortgage Financing.
Wise founded his company in 2007 and managed to bring it through one of the most difficult times in the mortgage industry. His ability to navigate this tough period and develop a business strong enough to withstand such adversity is a notable accomplishment proving his ability to eliminate people's greatest mortgage fears. The majority of his work is built on developing strong relationships with clients and partners, providing exceptional service, working with integrity and honesty, and valuing the importance of knowledge and expertise. With aligned values and customer-oriented priorities, Wise and CMG are poised for a great future together.
"I can't contain my excitement about joining the CMG Home Loans team," said Wise. "The company's core values center around prioritizing the customer above all else truly reflects their commitment. Another thing that sets CMG apart is their innovation. I'm thrilled about the All In One LoanTM, a remarkable product that enables borrowers to save a substantial amount on interest and pay off their loans quicker, all while retaining access to their home equity. It's truly a game-changer!"
"CMG is thrilled to have Mike Wise join our leadership team in California," added Rose Marie David, Senior Vice President, Retail Division. "As the former owner and CEO of Capstone Direct, Mike brings years of experience and high performance in mortgage banking that support our expansion of the CMG brand. One meeting with Mike instantly reveals his character and integrity that set him apart. His team is a shining star known throughout the industry for their level of expertise, professionalism, and excellent execution. We feel an incredible alignment of values and so fortunate to have them join our CMG family."
About CMG
CMG Mortgage, Inc. (NMLS #1820), dba CMG Home Loans is a well-capitalized mortgage bank founded in 1993. Founder and CEO, Christopher M. George, was Chairman of the Mortgage Bankers Association in 2019. CMG makes its products and services available to the market through three distinct origination channels including retail lending, wholesale lending, and correspondent lending. CMG currently operates in all states, including District of Columbia, and holds approvals with FNMA, FHLMC, and GNMA. CMG is widely known through the mortgage banking and housing markets for responsible lending practices, industry and consumer advocacy, product innovation, and operational efficiency.
Source: CMG Home Loans