CMG Financial's Paul Akinmade Recognized as 2023 HousingWire Marketing Leader
Press Release
•
Aug 16, 2023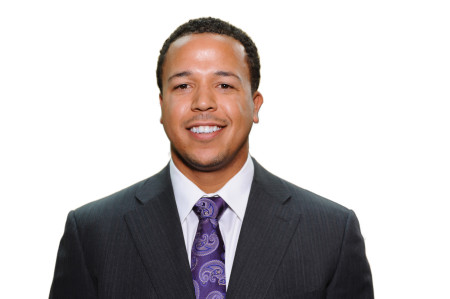 BALTIMORE, August 16, 2023 (Newswire.com) - Paul Akinmade, Chief Strategy Officer of well-capitalized, privately-held mortgage bank CMG Financial, has been recognized as a 2023 HousingWire Marketing Leader. "In its third year, HousingWire's Marketing Leaders award is recognizing the marketers in housing who represent the brains and creativity behind the growth and success of their organizations," notes Lesley Collins, Program Manager for HousingWire's Editor's Choice Awards. "Through compelling messaging, content development, strategic campaigns and much more, these leaders are driving meaningful revenue growth for their organizations by engaging audiences and generating brand awareness day in and day out."
With the 2023 recognition, Akinmade is now a two-time Marketing Leader honoree. He was first honored in the award's inaugural year of 2021 for his ability to nurture a symbiotic relationship between marketing and technology to equally promote CMG Financial as an organization and establish personal branding for its originators.
"This year's list includes a diverse group of marketing minds who come from many different aspects of housing," writes Collins. "However, they all share a common trait of working collaboratively across their organizations to help drive growth and success."
Akinmade keeps pushing CMG to the next level, and he continues to separate CMG from the competition year after year. The past year has been no exception — in fact, it's been a standout year for CMG. 2023 has been a year filled with forward-thinking brand transformations, cutting-edge recruiting campaigns, research-driven program launches, big-budget commercial investments and one notable retail acquisition — all strategically led in part or whole by Akinmade.
Working with Akinmade and experiencing his passion and high expectations inspires the best in his team. He is a key member of the executive management team who still prioritizes building relationships with his marketing team. He doesn't just sit back and oversee; he's in the trenches with his team, and he continues to work on projects from the ground up.
Read more about Paul and this year's winners here.
About CMG
CMG Mortgage, Inc. (NMLS #1820) is a well-capitalized mortgage bank founded in 1993. Founder and CEO, Christopher M. George, was Chairman of the Mortgage Bankers Association in 2019. CMG makes its products and services available to the market through three distinct origination channels, including retail lending, wholesale lending, and correspondent lending. CMG currently operates in all states, including District of Columbia, and holds approvals with FNMA, FHLMC, and GNMA. CMG is widely known through the mortgage banking and housing markets for responsible lending practices, industry and consumer advocacy, product innovation, and operational efficiency.
About HousingWire
HousingWire is the most influential source of news and information for the U.S. mortgage and housing markets, boasting a readership that spans lending, servicing, investments and real estate market participants as well as financial market professionals. With over 10 million annual unique visitors, HousingWire is the community for mortgage and housing professionals to engage and connect. Industry decision-makers rely on us to Move Markets Forward.
Source: CMG Financial