CMG Financial's General Counsel, Shannon Leight, Featured in Vanguard Law Magazine
Press Release
•
Sep 7, 2023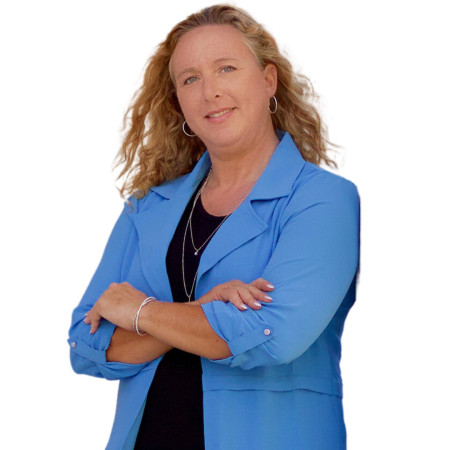 SAN RAMON, Calif., September 7, 2023 (Newswire.com) - CMG Financial, the well-capitalized privately held mortgage banking firm headquartered in San Ramon, CA, has been recognized in Vanguard Law Magazine's Summer 2023 Edition III alongside General Counsel, Shannon Leight. Vanguard is a digital publication that showcases the diversity of modern in-house counsel by highlighting the philosophies, strategies and initiatives of attorneys at some of the world's most recognizable companies including Samsung, Heineken, Pfizer, MetLife, Dell, MasterCard, and now CMG Financial.
Leight joined CMG in 2021. Two years later, she found herself in the middle of one of the industry's largest retail acquisitions of the past decade. Earlier in 2023, CMG acquired a retail division at Homebridge Financial Services, which originated $12 billion last year. Leight, CMG's only in-house lawyer at the time, played a huge role in the acquisition every step of the way - from drafting the letter of intent, discussing buyer must-haves, covering financial specifics, going through due diligence, and finalizing documents. Her extensive efforts resulted in a very successful and seamless cohesion between the two companies.
"If there's a consistency to this industry, it's the ever-evolving changes that largely fall on a legal department to navigate," wrote Neil Cote, author of Leight's Vanguard feature. "It's always a challenge, Leight says, to stay at least in line with market conditions."
Much of CMG's success in recent market conditions can be attributed to the internal adjustments and efforts from people like Leight. She works extensively with sales, marketing, compliance, and leadership to ensure that CMG remains within the boundaries of the industry's regulations while still pushing the limits of innovation and tech.
"I am fortunate to have the opportunity to work with inspiring leadership and to grow professionally alongside CMG," said Leight. "I know that I'm in the right place to continue growing and stepping into new challenges. The more CMG rolls out, the more opportunity I get to dive into something new, which is what I love to do."
"Shannon has been instrumental to our growth and success over the past few years," said Kim Callas, Executive VP, Chief Operating Officer. "The housing market has changed drastically since 2019 - even since 2021. Many companies have downsized and faced cuts, yet CMG has increased by roughly 48% over the past year. This is largely a result from Shannon's hard work that led to the successful acquisition of Homebridge's retail division. We're thankful to have her on our side as we continue to navigate the constant changes within the market."
Read the full feature on Leight and CMG here.
#
About Vanguard
Vanguard is a digital publication that showcases the incredible diversity of the modern in-house counsel, highlighting the philosophies, strategies and initiatives of attorneys from around the world. From contracts to compliance, data privacy to intellectual property, M&A to HR, the responsibilities of today's GCs and CLOs have never been greater—and we capture that challenge. The stakes have never been higher, either, and Vanguard takes a deep dive into these complex and ever-evolving roles, giving you, the reader, an inside look at how some of the world's biggest companies navigate shifting legal terrain.
About CMG
CMG Mortgage, Inc. (NMLS #1820) is a well-capitalized mortgage bank founded in 1993. Founder and CEO, Christopher M. George, was Chairman of the Mortgage Bankers Association in 2019. CMG makes its products and services available to the market through three distinct origination channels including retail lending, wholesale lending, and correspondent lending. CMG currently operates in all states, including District of Columbia, and holds approvals with FNMA, FHLMC, and GNMA. CMG is widely known through the mortgage banking and housing markets for responsible lending practices, industry and consumer advocacy, product innovation, and operational efficiency.
Media Contact:
Annaugh Madsen
Phone: (667) 260-6360
Email: amadsen@cmgfi.com
Source: CMG Financial