CMG Financial Pivots into Total Mortgage Space with the Addition of Courtney Thompson, EVP, Head of Servicing
Press Release
•
Jun 22, 2023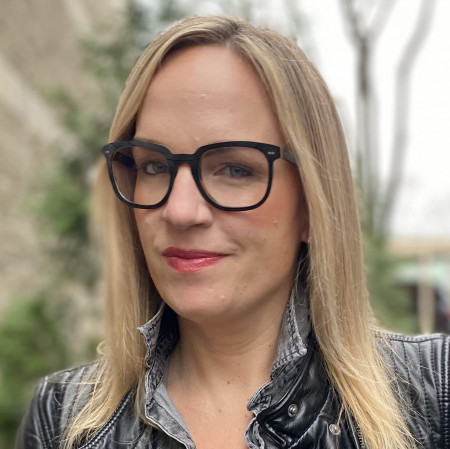 SAN RAMON, Calif., June 22, 2023 (Newswire.com) - CMG Financial, a well-capitalized privately held mortgage banking firm, announced today the hire of Courtney Thompson, a leading fintech and servicing operations expert with nearly 20 years of dedicated industry experience. With Thompson's proven history of creating tech-forward servicing solutions, she is poised to play a critical role in developing CMG's servicing strategy to deepen its long-term relationship with customers. This holistic approach will allow CMG to expand its innovation beyond products, technology, and the home-buying journey in order to enhance the customer's entire homeownership experience.
Thompson has been pushing the servicing industry forward for over a decade through high-risk regulatory solution management, operations, innovation, and human-first strategies. She started out in litigation, advisory, and consulting centered around consumer financial protection law. Then, she was Flagstar Bank's SVP, Default Servicing Operations, for a better part of a decade. In this role, she led a best-in-class team that focused on delivering transparency in the default mortgage servicing process. Through her leadership with the bank's mortgage-specific fintech accelerator program, Thompson learned the value of having strong partnerships with the fintech community. In 2021, she launched Consigliera, a forward-thinking organization that builds bridges between financial institutions and the fintech community to deliver meaningful, connected, and efficient solutions in the servicing realm.
In recent years, Thompson had been developing large-scale strategies for the entire servicing industry. Now, she's utilizing her expertise to implement these strategies for a client of one - CMG. The addition of Thompson and her team will help CMG pivot from its fast growth in the origination space to its expansion into the total mortgage space.
"Servicing is the longest relationship a homeowner has with a financial institution," said CMG Founder and CEO Christopher M. George. "Focusing on the servicing experience allows us to build that long-term trust with homeowners and 'show up' for them during all the ups and downs. That's what it means to be a CMG customer - you get our best 100% of the time. So, we're excited to build that lasting relationship with our customers in the homeownership lifecycle."
"I'm thrilled to embrace the hat of servicer for this important role with a company I trust - one that has shown it genuinely cares about its customers," said Thompson. "By deploying our consumer-first strategies in servicing, we will differentiate CMG as the right marketplace leader."
Read more about Thompson's fintech and automation-first mindset here.
About CMG
CMG Mortgage, Inc. (NMLS #1820), dba CMG Home Loans is a well-capitalized mortgage bank founded in 1993. Founder and CEO, Christopher M. George, was Chairman of the Mortgage Bankers Association in 2019. CMG makes its products and services available to the market through three distinct origination channels including retail lending, wholesale lending, and correspondent lending. CMG currently operates in all states, including District of Columbia, and holds approvals with FNMA, FHLMC, and GNMA. CMG is widely known through the mortgage banking and housing markets for responsible lending practices, industry and consumer advocacy, product innovation, and operational efficiency.
Source: CMG Financial