CMC Networks Welcomes Rakesh Bhasin as a Non-Executive Director
Press Release
-
updated: Oct 23, 2017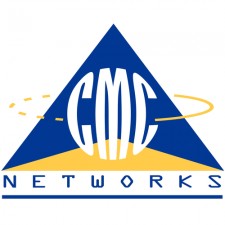 JOHANNESBURG, October 23, 2017 (Newswire.com) - CMC Networks (CMC), Africa's largest managed connectivity provider, announces that internationally-renowned telecommunications professional, Rakesh Bhasin, has joined CMC as a Non-Executive Director.  
Rakesh until 2015, served as the Chief Executive Officer of the Colt Group SA (originally founded as City of London Communications) – a telecommunications and technology services company. He led Colt for nine years where he restructured the business, eliminated regional silos and took the business into the Asia Pacific region with the acquisition of KVH in Dec 2014, providing Colt with scale and complementary capability in key fast-growth Asian cities. Under his leadership, Colt became profitable and began generating significant positive cash flow.
Prior to joining Colt, Rakesh was President and Chief Executive at KVH, an integrated data centre and communications services business, with headquarters in Tokyo and operations in Hong Kong, Seoul and Singapore. Prior to that, he has held positions at AT&T and Japan Telecom Company Limited for some 13 years.
Martin Springer CEO of CMC said, "CMC is extremely pleased to welcome Rakesh as a new Non-Executive Director. His expertise in leading international telecommunications and data centre companies complements our own business model. Attracting the calibre of Rakesh to the team is demonstrative of our growth potential when the Carlyle Group acquired a majority shareholding of CMC for US$100 million early this year".
Rakesh is a private investor and is involved in a myriad of companies in multiple sectors in the capacity of a non-executive director. Rakesh said of his decision to join CMC, "CMC has created a great platform to serve networking needs of multinational customers in Africa and Middle East. I am excited to jointly work with CMC management team and Carlyle to exponentially grow this business and meet evolving customer's needs".
About CMC:
CMC is a global telecommunications carrier, serving the data communications needs of wholesale carriers across the globe. CMC owns in excess of 100 global pops which are integrated into other wholesale carrier partner networks to deliver a global wholesale footprint to the carrier community.
CMC has the largest Pan African network spanning across 70 countries. In addition, CMC has an extensive Middle Eastern (MENA and Western ASIA) network, which is extended via our wholesale partner program into other regions. The CMC Carrier Interconnect Model enables delivery into the USA, Europe, UAE, India, Asia, Australia and various African aggregation points. CMC provides its clients with a broad portfolio of carrier grade network solutions including: Ethernet, MPLS, DIA and private line services. For more information, visit www.cmcnetworks.net. 
CMC Networks contact:
Michael Erotocritou
Tel: +27 (0)87 825 1631
E-mail: michael.erotocritou@cmcnetworks.net 
Source: CMC Networks
Share:
---
Categories: Internet and e-Commerce, Telecommunications, Internet
Tags: Africa, Carrier, Cloud, Data Network, Ethernet, Internet, IP Transit, ISP, MPLS, Telecom, Telecommunications
---