Cloud X Recruits Former Amazon Senior Product Manager John Swiderski
Executive team primed to disrupt the next wave of utility and cloud computing technology.
Press Release
-
updated: Jun 29, 2017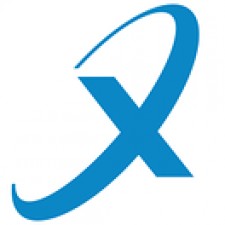 GIG HARBOR, WA, June 29, 2017 (Newswire.com) - For anyone who thinks Cloud X Partners (CXP) isn't a force to be reckoned with in cloud computing for small and medium-sized businesses (SMBs), think again. At the helm are an elite band of financial technology, investment, and IT-as-a-service entrepreneurs committed to architecting innovative technology that solves the biggest pain points SMBs face.
Now, John Swiderski, former Senior Product Manager at Amazon, joins them. Swiderski will be Head of Product at CXP. This latest recruit comes on the heels of CXP's announcement that Google Senior Engineer Robert McFrazier joined its Board of Advisors. John Swiderski will work closely with the executive team and Board of Directors, as CXP continues to focus on transformative innovation, re-engineering, and expanding the scope of its cloud software solutions.
"We are very excited that John is now an integral part of the Cloud X leadership team. The addition of a true leader and champion of our product suite represents a milestone in our organization's natural progression and rapidly accelerating growth," CEO Elliot Luchansky said. "Our value proposition to advisors, SMB owners and leaders, as well as a growing ecosystem of partners will continue to crystallize in a more meaningful way given John's very strong commitment to delivering results, navigating the increasing complexities of the technological landscape, while also providing almost instantaneous vision and clarity."
"Cloud X Partners puts customers first by building products that empower them to work better. This is a core value Product Managers love to work with and I am extremely excited to be joining the awesome talent assembled under one roof," states Mr. Swiderski. "CXP is on the forefront of an amazing technology revolution in the workforce."
The parent company of Insynq and CloudRunner, CXP unifies cloud, application, and data management for SMB IT administrators and business advisors. Leading cloud provider Insynq hosts accounting and business-critical applications for SMBs and enterprises. Its extensive application library includes QuickBooks, Sage, Lacerte Tax, Drake Tax, Wolters Kluwer CCH ProSystem fx Suite, Thomson Reuters CS Professional Suite, Microsoft Office Suite, and over 1,000 other software applications. CloudRunner simplifies administrative tasks ranging from infrastructure to end-user support across distinct platforms with customers spanning the enterprise, mid-market, and SMB.
"John comes to CXP with a twenty-year track record of transformational software development and product management spanning companies of all sizes, including startup software businesses to global enterprises like IGT, Disney, and Amazon," COO Michael Mazzeo said. "Swiderski's appointment as Head of Product reiterates CXP's commitment to placing top talent in key leadership roles to not only enhance our competitive advantage but also, continue to drive the entire cloud computing industry forward for all participants."
CXP develops partnerships through its marquee subsidiaries, Insynq and CloudRunner. It invests in companies operating small and large vertically-integrated services covering public, private, and hybrid cloud deployments. CXP collaborates with business owners to maximize their cloud assets in new, creative ways and transform the companies from local leaders to regional forces.
Elliot Luchansky added, "Cloud X, along Insynq and CloudRunner subsidiaries, is committed to driving fundamental changes and improvements to the way that SMB organizations and their respective advisors operate. As an organization, we have made big strides in this direction and feel very optimistic about the future as we continue to add critical members to the leadership team here like John."
About Cloud X Partners
Cloud X Partners (CXP) is a cloud computing company that was established by the private investment firm Elm Equity Partners in tandem with Elm Equity's acquisitions of Insynq and CloudRunner. CXP is the parent company of Insynq and CloudRunner. It's backed by a group of more than two dozen high net worth and institutional investors.
Contact:
Karen Miller
karen.miller@cloudxpartners.com
253-857-9418
www.cloudxpartners.com
Source: Cloud X Partners
Share:
---
Categories: Cloud computing, Saas (Software as Service), Financial Accounting
Tags: amazon, cloud computing, entrepreneurship, FinTech, innovation, key hires, private equity, product management, seattle, SME, software, tacoma
---