Cloud X Announces the Addition of Senior Google Engineer Robert McFrazier to Its Board of Advisors
Just Over a Week after Space X's Big Falcon 9 Launch, Cloud X Highlights a Similar Commitment to Innovation
Press Release
-
updated: May 10, 2017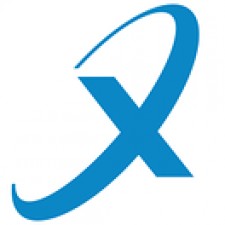 SEATTLE, Wash., May 10, 2017 (Newswire.com) - Last week, on Monday, May 1st, Elon Musk's SpaceX had yet another milestone in its unwavering pursuit of its long-term vision by successfully executing its 1st Secret US Military Satellite Launch (& Landing) ... transforming how private sector technical innovation will impact the U.S. economy (along with the global economy and the human race as a whole). Cloud X made an announcement today that shows a similar resolve to transform how technology will empower SMBs in the future.
Robert McFrazier has formally joined Cloud X's Board of Advisors and will work closely with the CXP Executive team and the Company's Board of Directors as Cloud X continues to focus on transformative innovation as it works toward both re-engineering and expanding the scope and purpose of its software solution. 
Cloud X is the parent company to Insynq, which was the first organization to offer Intuit's QuickBooks software product in a private cloud environment almost 20 years ago before the concept of the 'cloud' had emerged. This advancement left a permanent mark on the accounting technology space, prompting Intuit's formal development of the Intuit Authorized Hosting Program, while simultaneously forever changing the way in which accountants, business advisers, and bookkeepers interact with their clients' financial reporting processes. Over the past 8 years, Insynq has continued to pioneer advancement and innovation in cloud computing technology with an emphasis on automation and simplicity using its patent-pending CloudRunner platform-based software. Historically, CloudRunner has been more focused on IT sector channel-based distribution, highlighted by its fairly well-publicized partnership with Dell in an effort to focus on Dell's reach to the SMB client (initially through managed service providers). Cloud X has been working on several major partnerships, both through its marquee Insynq business and leveraging the CloudRunner software platform. Mr. McFrazier is a very well-established, forward-thinking technologist, even by Seattle standards. CXP removed any doubt around its commitment to aggressive innovation with this move.  
When asked in prior conversations to provide details on the direction of the CloudRunner product, CEO Elliot Luchansky declined to comment for confidentiality reasons. However, in a statement made early this morning, Mr. Luchansky removed any ambiguity that CXP is continuing to innovate and invest in the future. "Since investing in these two smaller organizations that cater to the lower end of the market in December 2015, we have never wavered in our commitment to creativity and creating value for the SMB organization by taking a unique approach in how we architect technology solutions of the future," says Mr. Luchansky. "We have established a strong relationship with Robert over the past year. Our Board of Directors, our investors, and the management team are all thrilled that Robert shares our vision for what can be accomplished by focusing on solving the biggest pain points faced by SMB business owners, and that he will now officially be part of the Cloud X family as we continue to tackle the laundry list of technical challenges that we'll need to overcome to accomplish what we set out to do."  
Mr. McFrazier is uniquely well positioned to add value by providing guidance as well as directly participating in some of the specific challenges that CXP looks to overcome in the next few months, as he has a wealth of experience holding leadership roles as an engineer with deep experience and fluency in cloud infrastructure as well as software development. The Google leader speaks regularly at a range of some of the more cutting-edge conferences in cloud computing and software development segments (e.g., Dockercon 2016).  Moreover, Mr. McFrazier has worked on a wide variety of highly complex cross-functional initiatives pertaining to Business Intelligence, PHP web development, relational database design, and virtualization. In his present role as a Senior Technical Solutions Engineer for Google, Mr. McFrazier solves some of the more complex challenges faced in Google's core business. He has a particularly strong passion for big data and scale, both of which are expected to find their way into the more holistic technology solution that is being developed at Cloud X.
Mr. McFrazier commented, "Cloud X is clearly committed to transformative, even disruptive innovation as far as SMB-focused technology platforms go. This is highlighted not only by the projects they are working on but their investment in hiring top-quality product managers and software engineers."
COO Michael Mazzeo added, "This milestone marks the first announcement, with many to come, relating to CXP taking meaningful steps toward pioneering the innovation in cloud computing and the way that SMBs will be able to consume technology."  
About Cloud X Partners, LLC
Cloud X Partners ("CXP," "Cloud X," or the "Company") is a cloud computing platform that was established by the private investment firm Elm Equity Partners in tandem with Elm Equity's acquisitions of both Insynq and software brand CloudRunner. CXP unifies cloud, application and data management for IT administrators, business advisors, as well as administrators at small and mid-market enterprises. The Company's CloudRunner software platform automates workflow and platform simplifies all administrative tasks from infrastructure to end-user support.  Cloud X is the parent company to Insynq and CloudRunner.  The Company is backed by a group of over 2 dozen high net worth and institutional investors.  
Note to Editors: Elliot Luchansky is available for an interview. Please contact him at elliot.luchansky@cloudrunneriq.com. Elliot started his career in the M&A group at NFP, a consolidator of insurance brokerage and wealth management companies working for the daughter of Citigroup's Sandi Weill, Jessica Bibliowicz. In that position he quickly learned the art of the deal, closing 22 deals in 3 years and leading several himself. He was recruited to co-found the Corporate Development group at Tradeweb Markets, prompted by a consortium of banks led by Goldman investing. There, he used a mix of acquisitions and software innovation to transform human behavior through trading on Wall Street. He also led the transformation of the Retail division, taking it from less than $10M in revenue to over $80M in 3 years. 
In 2013 he co-founded Elm Equity Partners with Michael Mazzeo (who can be reached at michael.mazzeo@cloudxpartners.com), and was recognized by ICBI as one of 2014's "Fundraising Superstars." He led 2 cloud computing acquisitions in 2015, and is now the CEO and sits on the Board of Directors of Insynq & CloudRunner. Elliot has an MBA from Columbia and is a CFA Charterholder. 
Elliot Luchansky, CFA
elliot.luchansky@cloudxpartners.com
Office (direct): 253-857-9402
Mobile: 203-856-8510
Michael J. Mazzeo
michael.mazzeo@cloudxpartners.com
Office (direct): 253-857-9414
Mobile: 917-292-7267
3312 Rosedale Street NW, Ste. 203
Gig Harbor, WA 98335
Source: Cloud X Partners
Share:
---
Categories: Business to Business, Small Business, Investments, Cloud computing, Saas (Software as Service), Accounting
Tags: cloud computing, entrepreneurship, FinTech, Google, growth equity, innovation, private equity, search funds, SMB technology, virtualization, Wall Street
---