Cloud 9 Hosting Now Accepts Bitcoin as Form of Payment
Cloud 9 Hosting, a leading provider of Web hosting services has started to accept Bitcoin.
Press Release
-
updated: Sep 25, 2017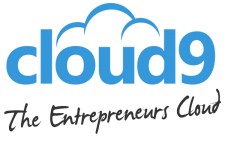 IRVINE, Calif., September 25, 2017 (Newswire.com) - Cloud 9 Hosting, a leading provider of Web hosting services has started to accept Bitcoin, the world's most widely used digital currency, as a form of payment for its web hosting and VPS services.
CTO Matt Dubois believes the move is a positive step in support of emerging technologies and entrepreneur communities across various industries. "Our major aim has always been and continues to be to support high-tech entrepreneurs," Dubois stated, adding that the move is perfectly aligned with the company's mission to stay ahead of the curve as an early adopter and forward thinker who embraces new technology. "Technology is changing how we do business. Cryptocurrency is the next big thing in the payment industry and as a market leader we want to keep leading from the front," he continued. 
Cloud 9 Hosting joins several other top online brands that currently accept Bitcoin, including Overstock, NewEgg, Expedia, Shopify Stores, WordPress, Microsoft, Reddit and Bloomberg.
Bitcoins are fast taking over the cryptocurrency marketplace. By allowing their customers to pay for services with Bitcoins, Cloud 9 Hosting is giving its customers both the flexibility and reduced payment processing costs that come with this payment option.
What to know about Bitcoin?
It is a distributed peer-to-peer payment system based on a fully digital currency. To acquire Bitcoin, you need to create a Bitcoin wallet on a Bitcoin payment network such as BitPay or Coinbase. You can then use the Bitcoins you've acquired in this account (wallet) to pay for goods and services by sending them directly to the other Bitcoin user (Cloud 9 Hosting in this case).
Bitcoin users can make payments easily from anywhere in the world using PCs or mobile devices. The method is instant and secure.
About Cloud 9 Hosting
Cloud 9 Hosting is a full-service provider of web hosting and virtual private server services. The company has been in business since 2008. It does a rigorous fraud check and requires clients to have verified identities as it specializes in compliant hosting for various high-security industries. The company has a longstanding policy to create an environment that supports tech startups and entrepreneur communities, and provides customer support 24 hours a day.
Learn more: https://cloud9hosting.com 
Cloud 9 Hosting
CTO - Matt Dubois
949-383-5275
matt.dubois@cloud9hosting.com
Source: Cloud 9 Hosting
Share:
---
Categories: Emerging Businesses, Computer, Cryptocurrency
Tags: bitcoin, btc, cloud, cloud 9, cryptocurrency, hosting, web hosting
---