Close the Company - Not the Best Retirement Solution
A Neumann & Associates discusses the value of selling a business
Press Release
-
Apr 19, 2016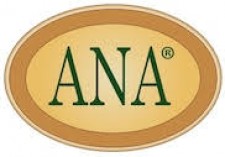 Atlantic Highlands, NJ, April 19, 2016 (Newswire.com) - A Neumann & Associates, LLC, a New Jersey-based Mergers & Acquisitions and Business Brokerage firm, discusses the value of selling a business and not just closing it.
"Recently, I had the opportunity to work with a small business owner who was worried if his business was worth selling", says Glen Michalske, Managing Director, North Carolina, A Neumann & Associates LLC, a New Jersey based Mergers & Acquisitions and Business Brokerage firm. "He was thinking of just letting the years of hard work building his business fade quietly away."
Interestingly, our firm frequently comes across this scenario.  A business owner's concern is always that no one would want to buy their business as it's in a niche market, revenue has been shrinking over the years, the cost of selling the business would exceed its worth or required effort, etc.
The owner's reason for shedding a business, even to the point of shuttering it, is often that he could focus entirely on a new business venture.  Often, the owner admits his neglect was the cause of the business' decline and there is an easy fix, even while thinking about putting most of his energy into a new business venture.
As Michalske states, "this business here was unique, profitable since inception and has a long history of serving the marketplace.  It had a dedicated customer base and supported a few employees.  A quick analysis indicated that costs were in line, inventory was down and a little TLC would change the direction of the business without much effort on the owner's part."
Our business brokerage firm experiences this scenario quite often. The owner did not know what his business was worth and was unsure if it was worth the effort to try and sell it. Working with a qualified M&A advisor or business broker will provide an appropriate business valuation, and more importantly, will project future income in the business' market place and a macro economic environment analysis.
"We recently experienced a long-term business owner in the book publishing field, who would rather liquidate the declining business by selling off inventory and then closing the business, instead of accepting a perfectly good offer providing $500,000 in Good Will payments above the asset value", says Achim Neumann, President of the firm. "Needless to say, such a scenario completely destroys any legacy, omits a $500,000 gain, and will lead to a lot of headaches for the business owner, in terms of collections, inventory management and employee handling."
The great majority of businesses does indeed represent a value, and for the nominal expense of obtaining an independent, accredited business valuation, the owner can easily ascertain this value.  Furthermore, upon receipt of the valuation report, the owner can consult with his CPA to determine the net receipts for a sale transaction.
After a completed business valuation, reputable business brokers can quote a success fee for an engagement to sell the company, whereas such fee is commonly paid upon closing. As Michalske states, "the bottom line is, the owner's costs of selling the business are far offset by the current and future value of the business, only paid upon a successful closing and the only initial investment is a nominal 3rd party valuation fee – not to mention, that the business valuations can often be used to obtain debt financing if the business owner decides to re-build his business."
###
About A Neumann & Associates, LLC
A Neumann & Associates, LLC is a professional merger & acquisition and business brokerage with more than 30 years of experience in Connecticut, New York, New Jersey, Pennsylvania, Delaware, Maryland and North Carolina that assists business owners and buyers with the business transfer process in a completely confidential manner. The company is affiliated with national networks of qualified buyers and sellers. For more information, please contact A Neumann & Associates at 732-872-6777.
Source: A Neumann & Associates, LLC
Share:
---
Categories: Business to Business, Regional Business News, Mergers and Acquisitions, Financial and Insurance Services
Tags: A Neumann & Associates, business advisers, business brokerage firm, business buyers, business sellers
---