ClipFix: Capturing the Highlights of Your Life
Press Release
•
Apr 27, 2016
Startup from Harvard Business School students to create a summary video for trips and events in an easy, hassle-free manner by a real person rather than a software. www.clipfixit.com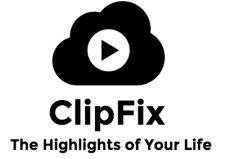 Boston, United States, April 27, 2016 (Newswire.com) - The increased popularity of social media along with the rapid proliferation of video capturing devices has created a whitespace in the market for video editing services. People now have raw video footage but don't have a quick and easy way to edit and post their videos. ClipFix addresses this demand.
ClipFix is a new video-editing service founded by five Harvard Business School students who have personally felt the pain of not having the time nor skill to edit their travel videos both during their professional lives and now as busy students. ClipFix allows customers to seamlessly upload videos to www.clipfixit.com and within 48 hours receive an edited highlight reel - ClipVid - of their trip. ClipFix has sought out and trained experienced video editors to provide a consistent product, such that at an introductory price point of $19.99 per ClipVid, ClipFix provides an affordable, convenient and reliable video editing service.
In their own words:
"Videos are the best way to memorialize a great trip or big event, but it can take hours to sift through and organize your media files...We want to simplify the process for you so you can always remember those important experiences. Or maybe you want to share your memories with your friends and family. ClipFix makes this easy!
To do this, we have a team of experienced video editors who cut and edit your videos for you, picking the best scenes and putting them together into a short video summary. This is not some automated software program that picks the best shots based on some mysterious algorithm, but instead uses real people with intuition and judgment. Aren't you sick of technology getting in the way of good human interaction?"
Make your own ClipVid at www.clipfixit.com for an introductory price point of just $19.99!
Source: ClipFix (www.clipfixit.com)
Related Media
Additional Links