Clever Startups Like Christina Inserillo's in Boulder, Colorado Are Disrupting the Beauty Industry
Press Release
-
updated: Jun 23, 2017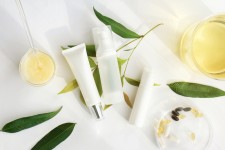 Boulder, Colorado, June 23, 2017 (Newswire.com) - One of the reasons why the skincare and beauty products industry seems to be stagnant is because there have been a lot of false promises. While industry members do listen to focus groups, all this can do is tell them what is wrong, and not what should be done.
Christina Inserillo, however, is ready to launch a completely new line of skincare products in Boulder Colorado, something that she has been working on for the past three years. With a background in artist management and hip hop, she seems an unlikely candidate for this line of work. Indeed, the launching of the said product line is the first time she is starting an independent venture. She is also under a lot of scrutiny mainly due to the fact that she is moving away from the traditional model for beauty products. For Inserillo, market fluctuations, celebrity endorsements, consumer research, and focus groups have all had their day. Instead, Inserillo decided to make something that she is proud of - a product that is authentic and that offers what people actually want to buy.
Inserillo's line will contain 18 unique products, each of which focuses on Ayurveda, essentially encouraging the skin to heal itself. She has created an innovative product line using strong active ingredients from FDA-approved facilities. Her focus is on quality and not on other issues that are often the focus of other beauty product companies, such as colors, textures, or scent. This is why many are watching her progress, as her philosophy of focusing on quality is rarely found in the beauty products industry. Naturally, since her way of working is largely untested, there are significant risks that come with it.
Inserillo's products are based on biotechnological, high-performance, clean formulas that include scientifically proven ingredients, such as probiotics and enzymes. Every product is also 100% vegan. What makes the products truly unique, however, is that they are completely gender-neutral. Skincare products, traditionally, are targeted towards women. Thus, the bottles are often pink, gold, or sparkling. Inserillo's product range, by contrast, is neutral in color.
It is generally thought that you have to suffer if you want to be beautiful, but Inserillo does not believe in that. She feels that the skin should not be stripped of its natural oils, as this weakens it and kills not just the bad bacteria, but the good ones as well. Instead, Inserillo's line or products will work in synergy with the skin, rather than against it.
Meanwhile, skincare industry giants have all seen significant declines in their sales since 2014. What this means is that there seems to be a desire for people to be offered unique products. Perhaps, they have been largely frustrated with the usual products that are available on the market. It is this possibility that Inserillo is banking on for her product line to succeed.
One of the possible reasons for the decline in the popularity of large skincare brands is that people may have started noticing that these companies seem to charge people for their brand, rather than for the quality of their products. Startup companies like Christina Inserillo's, by contrast, offer products that are much more affordable than the big brands, while ensuring that their products have high quality ingredients.
Meanwhile, as part of her marketing strategy, Inserillo has created a skincare club, through which her customers can purchase their products at near-factory prices. People pay just $20 per month to receive their products, which include eyeliners, serums, and day and night creams. So far, she has already attracted 10,000 members.
With her product line, she has given both men and women the opportunity to access luxurious, high quality skincare products that work, at a price that they can afford. Some of her ingredients are volcanic spring water, micronized Korean lava, rose extract, and seaweed, all combined with hyaluronic acid. These products are all made in an FDA-approved laboratory that exclusively produces Inserillo's line of products. Few people are aware of the fact that many of the world's best-known brands use the same laboratories, meaning that people are actually buying the same products.
Inserillo intends to develop a second line of skincare products that are targeted specifically at people of color. Again, the line will be 100% organic, natural, and vegan and it will be gender-neutral. Looking at statistics, she has become aware of the fact that women from Nigeria, both in their own country and abroad, are some of the biggest buyers of skincare products, yet few of those products focus on their particular skin type.
Inserillo's new concept and methods of working appear to be disrupting the beauty industry. But for men and women all over the world, this appears to be a positive development.
Source: Christina Inserillo
Share:
---
Categories: Beauty and Personal Care, Beauty and Cosmetic Products
Tags: Christina Inserillo, Christina Inserillo Arrest, Christina Inserillo Boulder, Christina Inserillo Boulder Colorado
---