Clean the World Receives 61,400 Bars of New Soap From Pineapple Hospitality
Donor support provides foundation with resources to fulfill its hurricane relief commitment
Press Release
-
updated: Oct 3, 2017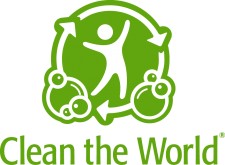 Orlando, Florida, October 3, 2017 (Newswire.com) - ​Clean the World Foundation, a leader in Global health, received 61,400 bars of new soap from Pineapple Hospitality, a distribution company providing supplies to the lodging industry, to support our continued disaster relief efforts. 
"After watching the suffering being endured by the victims of Harvey and Irma from the comfort of our dry and air conditioned homes we were seeking a way to assist," says Ray Burger, President of Pineapple Hospitality. "We have been impressed with the ongoing efforts of Clean the World over the past few years and we knew they would have the contacts and resources we do not."
The bars of soap were then ultimately used in the production of our disaster relief hygiene kits, which have been sent to South Texas, Florida, and to parts in the Caribbean. Pineapple Hospitality had a busy and successful summer season. As the process of replenishing supplies came around, they thought of those who could really benefit from receiving a bar of soap.
In the span of a few weeks, Hurricane Harvey, Irma, and Maria swept through the Caribbean and United States leaving behind catastrophic damage and many without power and basic necessities. Clean the World has been working to provide relief to victims of all three hurricanes, by building and distributing disaster relief kits. Responding to these natural disasters takes a lot of time, effort, and resources. "We are truly grateful to receive the support from Pineapple Hospitality," says Sam Stephens, executive director of Clean the World Foundation. "Their contribution is critical in our effort to provide the needed hygiene supplies to those affected by these storms."
With the help of devoted partners, Clean the World Foundation has assembled and distributed over 135,000 relief kits to hurricane victims.
 To learn more about the ongoing disaster relief efforts including updated hours for individuals that want to volunteer or donate, please visit cleantheworld.org/relief. 
 About Clean the World​
​Clean the World Foundation is an international development and global health non-profit operating hygiene-focused emergency relief initiatives, education programs, and micro-lending projects targeting vulnerable communities in the United States and around the world. Clean the World Foundation is the 501(c)(3) non-profit sector of Clean the World's social enterprise responsible for all soap and hygiene kit distribution both domestically and globally. Clean the World Foundation operates global health programs and partnerships around the world. It also engages volunteers, donors, and other outcome-focused organizations around the world to provide hygiene supplies and education curriculums to support its global health programs. Since 2009, Clean the World Foundation has served over 10 million individuals through its soap distribution and hygiene education programs. A copy of the official registration and financial information for Clean the World Foundation may be obtained from the division of consumer services by visiting www.800helpfla.com. More information: cleantheworld.org/foundation
About Pineapple Hospitality, Inc ​
​Founded in 2005, Pineapple Hospitality, is a distribution and marketing company that focuses on products and services that deliver higher levels of guest satisfaction, increased profitability, while balancing environmental and social responsibility. With hospitality roots extending back to the 1970s, their experience includes 20+ years of managing hotels and 10+ years of providing products, programs, and services to the lodging industry. More information: http://www.pineapplehospitality.net
Source: Clean the World
Share:
---
Categories: Non Profit, Emergency and Disaster Relief, Hospitality, Accommodations and Lodging
Tags: Clean the World, Clean the World Foundation, disaster relief, hurricane Maria, hygiene kits, Pineapple Hospitality, Ray Burger, Sam Stephens
---