Clean the World Celebrates Global Handwashing Day With Hygiene Education Program Expansion
Global Health leader to launch interactive exhibit dedicated to health and hygiene in Spring 2018
Press Release
-
updated: Oct 16, 2017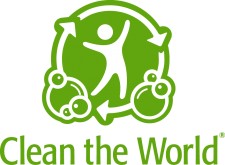 Orlando, Florida, October 16, 2017 (Newswire.com) - ​​​Clean the World Foundation, a leader in Global health, continues its commitment to hygiene education by launching a worldwide Global Handwashing Day initiative aimed at building awareness for the importance of proper hygiene and announcing plans to build a permanent interactive exhibit dedicated to health and hygiene education in the Spring of 2018.
"Improving health and saving lives requires not only access to soap, but also, a holistic approach that focuses on ongoing education that lead to long-term behavior change," says Sam Stephens, Executive Director of Clean the World Foundation. "With a commitment to global hygiene education, Clean the World continues to look for opportunities to educate the community about the importance of hygiene. For this reason, we are thrilled to offer a destination to attract children and their families to learn through an interactive attraction dedicated to soap and hygiene." 
Opening on World Health Day, April 7th, 2018, Clean the World will invite guests to experience the Story of Soap in its unique and one-of-a-kind attraction at its Orlando headquarters. Visitors to Clean the World's soap museum will journey through over 100 years of soap history with a salute to health, beauty, and hygiene before entering a real working soap factory to learn about Clean the World's history and its soap recycling process. Interactive spaces will house an unique experience that will amplify the importance of health and hygiene. 
The Clean the World soap museum will expand Clean the World's existing outcome-based hygiene education programs which began in January 2016. Through its Soap in Schools programs, Clean the World serves over 25,000 school-aged children in at-risk communities each month. Clean the World conducts a needs assessment in the target community, designs programming to meet those needs, trains local facilitators to implement the programming, measures progress every 90 days, and works with local organizations to sustain the impact long-term.
"Each year, 1.7 million children die from diarrhea and pneumonia. Our hygiene education programs have been extremely successful to reduce these hygiene-related illnesses," says Stephens. "The program is now ongoing in Kenya, Tanzania, the U.S., India, and Haiti, and the impact is amazing, with an average of 55% reduction in hygiene-related illnesses and a 45% increase in school attendance. We are committed to expanding this program in more areas in the coming year". 
Clean the World Foundation is leading the way towards outcome-based programs that directly benefit school-age children, the most vulnerable age group for hygiene-related illnesses. This past week, in honor of Global Handwashing Day, Clean the World shared helpful facts on proper handwashing techniques and the importance of soap. Its Soap in Schools expansion and Soap Museum opening in Orlando will be additional ways to grow its ongoing hygiene education programs.
To learn more about Clean the World Foundation or to donate financial support for its hygiene education programs, please visit cleantheworld.org/foundation.  
About Clean the World
Clean the World Foundation is an international development and global health non-profit operating hygiene-focused emergency relief initiatives, education programs, and micro-lending projects targeting vulnerable communities in the United States and around the world. Clean the World Foundation is the 501(c)(3) non-profit sector of Clean the World's social enterprise responsible for all soap and hygiene kit distribution both domestically and globally. Clean the World Foundation operates global health programs and partnerships around the world. It also engages volunteers, donors, and other outcome-focused organizations around the world to provide hygiene supplies and education curriculums to support its global health programs. Since 2009, Clean the World Foundation has served over 10 million individuals through its soap distribution and hygiene education programs. A copy of the official registration and financial information for Clean the World Foundation may be obtained from the division of consumer services by visiting www.800helpfla.com. More information: cleantheworld.org/foundation
Source: Clean the World
Share:
---
Categories: Non Profit, Non-Profit Schools and Institutions, Destinations, Public Education, Corporate Social Responsibility, Healthcare and Medical News
Tags: Clean the World, Clean the World Foundation, global health, GuideStar Platinum rating, hygiene education, nonprofit, Sam Stephens, Soap in Schools, Soap Museum
---