City of San Francisco Settles Wrongful Conviction Case Brought by Maurice Caldwell for $8 Million
Press Release
•
Oct 7, 2021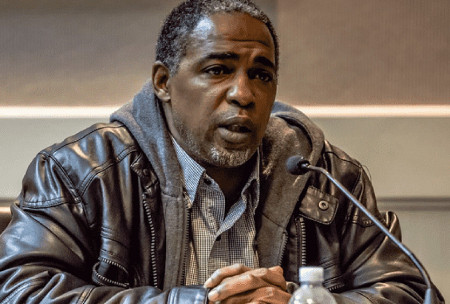 SAN FRANCISCO, October 7, 2021 (Newswire.com) - On Tuesday October 5, 2021, the San Francisco Board of Supervisors approved an $8 million settlement with Maurice Caldwell, who had filed a lawsuit asserting he was wrongly convicted for a 1990 murder in a San Francisco housing project. Attorneys for Quadra & Coll, LLP and Gross & Belsky P.C. argued on behalf of Mr. Caldwell.
Caldwell, who was ordered released from prison in 2011 after serving nearly 20 years for the murder, asserted he was innocent and that San Francisco police officers fabricated evidence against him in the early 1990s.
"I am incredibly happy that after more than 30 years of fighting for justice I finally obtained this result," said Caldwell. "It shows that the City knows that what was done to me was wrong. I feel like I have been freed from prison once again. But I won't stop fighting for other innocent people that are in prison because of police misconduct."
Prior to the settlement, Terry Gross, from Gross & Belsky, and James Quadra, from Quadra & Coll, attorneys for Caldwell, were prepared to show the jury a video reconstruction of the night of the murder demonstrating that the sole alleged eyewitness, who received roundtrip tickets to Disneyland from the San Francisco Secret Witness Program and other benefits from City, could not possibly have seen the shooter's features from her apartment window in the middle of the night as she claimed.
"We are overjoyed with this result for Maurice," said Gross. "Maurice fought tirelessly against enormous obstacles while in prison and after his release to prove that he was wrongfully convicted, and he succeeded. During the case we presented clear evidence that systemic racism within the San Francisco police department was a significant factor in Maurice's wrongful conviction and this problem continues to the present. We hope that this settlement is a sign that the City acknowledges this and will take steps to eradicate racism from the police department."
Attorney Quadra added that Caldwell had "endured horrible conditions" during his time in prison, and that the San Francisco police and district attorney's office had "stolen 20 years of freedom" from Caldwell. "He was not able to be with his mother and grandmother when they passed away," said Quadra. "No amount of money is sufficient to right the loss of 20 years of a person's life. But this settlement brings a measure of justice for Maurice and we are extremely happy for him." Quadra added, "That it took so long to get here shows how broken our system is and how difficult it is to hold police accountable. Hopefully, Maurice's case can help bring about change."
Source: Quadra & Coll, LLP