Chinese Spout Bag Manufacturer TedPack Announces Remarkable Rise in Positive Feedback From Customers Across the Globe
Press Release
-
updated: Nov 15, 2018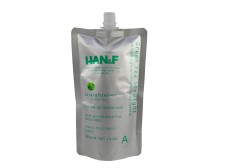 DONGGUAN, China, November 15, 2018 (Newswire.com) - Proper quality packaging is vital for a business that hopes to succeed. When it comes to spout bags and spout pouches China's TedPak is winning customers over with superior products, low prices, and attentive customer service, all things reflecting in their feedback.
When running a small or medium-sized business, a classic mistake is to pay close attention to the product manufacture and then go with second-class packaging. This is a recipe for unhappy customers and, ultimately, poor sales. The good news is, for companies trying to keep prices low but still use quality packaging, the China-based manufacture TedPack is answering the call. Recently, TedPack announced they have been receiving a near-overwhelming amount of positive for their flexible spout pouches, one of their popular product choices.
"We are quite pleased with the number of customers interested in our spout pouches always growing," commented Mr.Noah Zhang, BD director of TedPack. "Most who order from us come back for more because of the quality and the fact we save them money."
A spout pouch is a product bag with a plastic mouth on the top of the pouch. They are available in various sizes and can be used for drinks, supplement gels, lotions, detergents, oils and a wide range of other choices. When putting down, they are designed to stand upright. All TedPack Spout Bags are made to the highest-quality levels and have the advantage of saving space, being easy to store, and inexpensive to ship when compared to cans or bottles.
The tight seal featured has won the company praise helping customers ensure that their product is kept fresh for the longest possible time.
The company is offering a special promotion to European and American clients for a limited-time-only, offering 10% off of all sales, to help show them the benefits of working with TedPack to get their quality-made, and visually attractive spout pouches to cut costs and boost sales.
The reviews from customers continue to be positive across the board.
Jason S., from Chicago, recently said in a five-star review, "We were looking very hard for the right company to use for our juice drink container. We decided on using spout pouches, and an associate recommended TedPack. We are so glad to have ordered from them their quality, service, and price all have exceeded our expectations."
About TedPack
TedPack is a premier flexible packaging pouch manufacturer in China, It manufactures and supplies packaging bags & pouches to 15 countries across 30 industries.
With TedPack, they have been engaged in the flexible packaging industry for the past 20 years and enjoys a rich client list from the USA and Europe. The company was founded on 28 May 2011, and boasts of an annual sale of over 6.5 million with 60 loyal staff members employed in the company.
For more information:
Contact Person: Noah Zhang (BD Director)
Contact Email: noah@tedpack.com
Tel No.: (086) 137-1292-4614
Website: https://www.tedpc.com
Source: TedPack
Share:
---
Categories: Manufacturing, Packaging
Tags: Drink pouch, Packaging Pouch Manufacturer, Spout Pouches
---