Chinese New Year 2022 Forecast: Tiger Clashes With Progress and Vibrancy
Press Release
•
Jan 28, 2022
Beware: Resurgence of the Pro-Trump Faction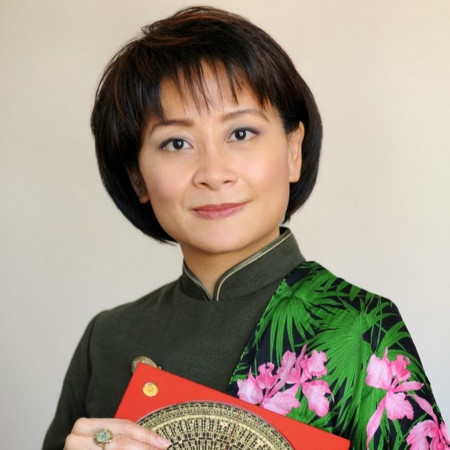 NEW YORK, January 28, 2022 (Newswire.com) - Feb. 1, 2022, marks a new year in the Chinese Lunar calendar — the Year of the Tiger. Applying ancient Chinese Feng Shui wisdom, Master Pun-Yin predicts a reprieve from the confrontation and uncertainty that dominated the last two lunar cycles.
Based on the theories of Yin Yang and the Five Elements, Master Pun-Yin expects a new year of progress and vibrancy. At the same time, the aggressive and fearless nature of the tiger may intensify the division of beliefs, opinions, and actions.
The new lunar year brings a clash of three tigers — a triple threat — in the Earthly Branch of the Chinese Zodiac. Clashes in geography, politics, and weather will make the stock market volatile. Powerful countries, such as the United States, Russia or China, may experience significant conflict and transition. The application of good Feng Shui principles, however, can instill clarity and calmness.
Master Pun Yin's Feng Shui design, which includes placement of a landmark globe by the Trump International Tower and Hotel, was implemented in the 1990s at Columbus Circle. The intention was to maximize the power and wealth of the Trump brand, improve the financial state of Columbus Circle, and win international acclaim for the adaptation of Feng Shui principles. If the feng shui design remains in place at Columbus Circle, then Master Pun Yin predicts former President Trump might be able to defer legal battles long enough for him to play the role of the "third tiger" in politics in this lunar cycle, which ends on February 4, 2023.
How can people protect themselves in the Year of the Tiger?
Maintain individual sanity and well-being by forming independent opinions and taking a stance. But steer clear of aggressive or confrontational situations.
Adopt feng shui principles to awaken the consciousness, achieve balance, promote healing, maintain clarity, and improve financial wellness.
About Master Pun-Yin: For over 40 years, Master Pun-Yin's Feng Shui and strategic advisory services have been coveted by elite businesses and high-net-worth individuals in the U.S. and abroad. In the 1990s, Master Pun-Yin played a key role in assisting New York mayors with the revitalization of both Times Square and Columbus Circle. These projects, and many others, have garnered global appreciation for the ancient Chinese practice of Feng Shui. https://www.punyin.com
Source: Feng Shui Master Inc.