Cheryl Bowie, Founder of In-Joy Travel, Receives Certified Travel Associate Designation From Travel Institute
In-Joy Travel founder, Cheryl Bowie, receives CTA Designation which means she brings even more expertise and first class service to her specialty of mission trips and humanitarian travel.
Press Release
-
Aug 3, 2016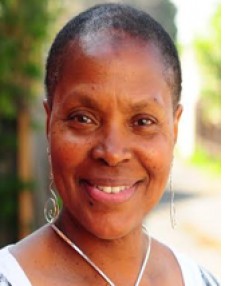 Oakland, CA, August 3, 2016 (Newswire.com) - ​Cheryl Bowie, CTA of In-Joy Travel located in Oakland, California, recently earned the distinguished Certified Travel Associate (CTA) designation from The Travel Institute, the travel industry's oldest educational organization. 
The Certified Travel Associate designation is awarded by The Travel Institute to travel professionals who complete a comprehensive exam-based training program, demonstrate extensive industry knowledge and experience, and continue to fulfill stringent education credit requirements each year. 
The CTA curriculum focuses on the essential skills needed to succeed as a frontline travel counselor – selling, customer service, destinations, niche markets and communication.  The CTA is also the first step in earning the coveted Certified Travel Counselor designation. 
Cheryl Bowie has been a travel counselor since 2011 and has sent many clients on vacation experiences to Europe and South Africa.  She is currently focusing on her specialties in mission trips and humanitarian travel to such places as Haiti and the Dominican Republic, among other locations.
"Earning the elite CTA status not only demonstrates my commitment to life-long learning, but also a commitment to my clients who will be better served because of my increased knowledge and skills," said Cheryl.
About Cheryl Bowie
In 2003, it was clear to Cheryl Bowie that it was time for a career change. But what to do next? It had to be something she loves to do and something she could do at home. The answer was not hard to find.  Cheryl loves to travel, she has been to Jamaica, England, Egypt, Kenya, Tanzania, Barbados, Antigua, Italy, Germany, Holland, Spain, Haiti, Zambia, South Africa, UAE, Cuba, Dominican Republic, and even lived in France.
She enrolled into the Travel Marketing Program at Los Medanos College, and graduated with additional skills certification as a Home-Based Travel Specialist and Cruise Specialist. While studying she was spiritually led to focus on voluntourism or volunteer vacations as a travel niche.
The concept of volunteer vacations has been around for a very long time, but participation was almost exclusively limited to people joining an organization like the Peace Corps. It was in the 1990's that these opportunities became more easily accessible to the interested public.
To Cheryl, this is a perfect match: travel - with a mission to do good – and as the travel industry was embracing this change, she decided to specialize in volunteer vacations not just for the globally-engaged individuals, but also for churches and groups with active outreach programs.  There are upcoming Fathom Cruises – Humanitarian Travel to the Dominican Republic, which interested parties may book now with Cheryl.  For information, please go to her blog at http://www.in-joytravel.com/#!blog/ch08 .
For more information about In-Joy Travel and how Cheryl Bowie can help special interest groups or individual travelers plan their next vacation, please call (510) 542-7773 or visit http://www.in-joytravel.com/ .
About In-Joy Travel
In-Joy Travel has been located in Oakland for 13 years.  It offers three different niches of travel:
Mission Trips offer a special interest in creating unique mission trip packages for an organization's outreach ministry.  Christian-owned and operated, In-Joy Travel is committed to exceeding one's travel expectations for any group's mission trip.
Humanitarian Travel is for organizations wanting a volunteer vacation to serve on a humanitarian project.  In-Joy Travel personally knows the value of service and they definitely love to travel which is why they can provide exceptional service for "your" volunteer vacation.
Personal Travel to help people otherwise "lost in the rat race to take that one special vacation they have always dreamed of and make that dream a reality.
Source: In-Joy Travel
Share:
---
Categories: Vacations and Travel, Lifestyles, Announcement
Tags: Cheryl Bowie, cruise, Dominican Republic, Fathom, Haiti, Humanitarian Travel, In-Joy Travel, mission trips, Volunteer vacations
---