Chenoa Fund Releases New Program Training for Loan Officers
Press Release
•
updated: Feb 19, 2019
Part one of a new series of training videos released for the Chenoa Fund down payment assistance program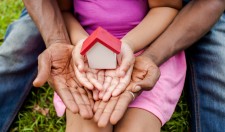 SOUTH JORDAN, Utah, February 19, 2019 (Newswire.com) - Chenoa Fund has recently released a series of training resources to help loan officers understand the requirements for each program and provide instructions to make sure closings happen on time and as hassle-free as possible.
Although this training is specifically catered to loan officers, there is additional information about their programs, program guidelines and other requirements that those offering the program will likely find useful even if they are in different departments.
In CBC Mortgage Agency's Chenoa Fund Training Series #1, the presenter begins by reviewing all five Chenoa Fund products, including their conventional offerings, their DPA Edge Program and the Rate Advantage product. Other covered topics include how to calculate AMI and how to follow the pre-registration process.
Included in this training are several resources designed specifically for loan officers, including features and benefits pages, an overview of the different program guidelines as well as different ways for borrowers to qualify for these programs. You can view the new loan officer training here:
View Training Series On Chenoafund.org
View Training Series On YouTube
What is the Chenoa Fund?
Chenoa Fund is operated by CBC Mortgage Agency. As a subsidiary of Cedar Band Corporation, CBCMA is federally chartered and wholly owned by the federal government for the Cedar Band of Paiutes, a constituent band of the Paiute Tribe of Utah. All programs under the Chenoa Fund and CBCMA are designed to give credit-worthy families better access to homeownership.
Chenoa Fund's mission statement emphasizes that they operate from a belief that every family deserves affordable housing. Their mission is to help more families achieve homeownership. Home loans do not generally come from banks anymore. Instead, they come from credit unions, mortgage lenders, or state Housing Financing Agencies. The program offers down payment programs and tools to families and individuals who meet the income and credit score requirements to help give them the opportunity to afford a home.
What Do They Do?
For those that lack the means to accumulate a down-payment, Chenoa Fund may help them get to the point where they can still put money down. They partner with reputable mortgage lenders in order to provide assistance to families so that they can afford a down payment in the form of second mortgages.
Chenoa Fund works only with approved, full eagle correspondent lenders. It does not work directly with borrowers. Borrowers needing assistance will need to contact their local mortgage lender for details. Furthermore, Chenoa Fund's programs run on minimum credit score and debt-to-income ratio requirements, which can put some potential borrowers out of the line of aid.
Chenoa Fund Loan Process Details
Chenoa Fund guidelines are set in such a way as to give the opportunity to as many credit-worthy borrowers as possible the chance to purchase a home. For those that meet credit score, income, and DTI requirements and can qualify for an FHA loan, they may receive a first mortgage and a second mortgage to cover the 3.5 percent minimum investment requirement.
Source: Chenoa Fund
Related Media
Additional Links