Cheech and Chong's Global Holding Company and WEECO Pharma GmbH Partner to Bring Iconic Cannabis Brand to European Medical Market
Press Release
•
Jun 1, 2023
Empowering German Patients: Cheech and Chong's Global Holding Co. and WEECO Pharma GmbH Unite to Deliver High-Quality Cannabis Products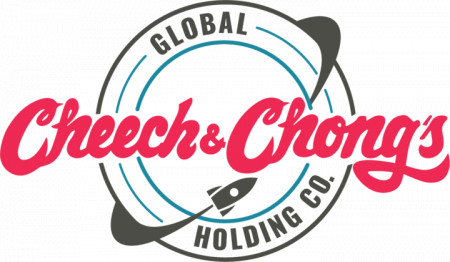 LOS ANGELES, June 1, 2023 (Newswire.com) - Cheech and Chong's Global Holding Co., a leading cannabis lifestyle brand, is proud to announce its exclusive partnership with WEECO, a European multi-country operator dedicated to patient safety and responsible dispensing of medical cannabis. This strategic collaboration marks Cheech & Chong's entry into the European medical cannabis market, with WEECO serving as the sole distributor of Cheech & Chong products in Germany.
"We are excited to partner with WEECO to bring our premium cannabis products to the German market," said Cheech Marin, co-founder of Cheech and Chong's Global Holding Co. "Germany is a rapidly growing medical cannabis market and we are thrilled to offer our safe and innovative products to the German patients in need."
"With Cheech and Chong's Global Holding Co., a true cannabis legend and industry hero enters the arena of pharma grade Cannabis. We are proud to warmly welcome them to the German medical cannabis market," said Börge Diessel, CEO of WEECO Pharma GmbH. "By combining our proven competencies, we will continue to drive growth and innovation in a developing German cannabis industry. Together, we are committed to further improving the well-being of every German patient in need."
WEECO Pharma GmbH is the pharmaceutical arm of the WEECO Group and a leading distributor of high-quality cannabis products throughout Europe. Based on multiple years of industry experience in several U.S. states, the company has quickly established itself as a trusted source for premium cannabis products with real dedication to the plant.
"We chose WEECO as our exclusive partner in Germany because of their reputation for excellence within the industry," said Jonathan Black, CEO of Cheech and Chong's Global Holding Co. "Their commitment to quality aligns perfectly with ours, making them an ideal collaborator for this venture."
The partnership between Cheech and Chong's Global Holding Co. and WEECO represents a powerful combination of two industry leaders, united by their commitment to quality and innovation. With over 50 years of combined experience, both companies have established themselves as leaders in their respective fields. The partnership will allow patients throughout Germany to experience the unique culture and high-quality products that have made Cheech & Chong a household name.
About Cheech and Chong's Global Holding Co.
Cheech and Chong's Global Holding Co. is a leading cannabis lifestyle brand that has been entertaining and educating for over 40 years. Their mission is to provide high-quality, safe, and reliable cannabis products to their customers while promoting the benefits and positive impact of the plant. At Cheech and Chong's Global Holding Co., they believe that cannabis is more than just a plant; it is a lifestyle that brings people together and promotes well-being. Their company's history and legacy are rooted in humor and activism, and they continue to honor those values today. Cheech and Chong's Global Holding Co. is not just a brand; it is a cultural phenomenon that has stood the test of time. At Cheech and Chong's Global Holding Co., they are dedicated to providing the highest quality cannabis products, promoting sustainability and responsible production practices, and maintaining their legacy as a leading brand in the industry.
About WEECO, GmbH
WEECO unites the world's most outstanding EU-GMP producers and brands on one single distribution platform. The company holds all necessary approvals and licenses to distribute medical cannabis products in Germany and is permitted to export its products worldwide. Its sustaining commitment to quality made WEECO a well-known actor in shaping the early German Medical Cannabis Landscape and a trusted partner to most of the major domestic brands. The group's pharmaceutically licensed cannabis breeding and clone-export facilities in Denmark supply L.A. heritage genetics to the world's leading GMP-Producers and directly to tens of thousands of international Medical Cannabis patients. An active role in the roll-out of the Swiss cannabis pilot projects reflects the group's laser focus on the forefront of European cannabis legalization and allows it to cater a unique experience into an emerging German recreational- or pilot project scenario.
Media Contact
Cheech and Chong's Global Holding Co.
Brooke Mangum
CMO
WEECO Pharma GmbH
Jessica Koy
Head of Communication
International Partner Inquiries
David Epp
Source: Cheech and Chong's Global Holding Co.