Cheap Car Insurance Co Releases Prevention Tips on How to Stop Hot Car Deaths
Cheap Care Insurance's new article helps ensure children stay safe in cars when the temperature rises.
Press Release
-
updated: Jan 16, 2018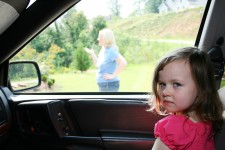 NEW YORK, January 16, 2018 (Newswire.com) - Cheap Car Insurance Co, an auto insurance comparison site, has launched new prevention tips to help parents, grandparents and other childcare givers prevent hot car deaths. These deaths are common heading into the spring and summer as the temperatures start to heat up. The company has put out an educational article on the topic.
NoHeatStroke.org, a website run by the Department of Meteorology & Climate Science at San Jose State University reports that there have been 742 reported heatstroke deaths of children left in cars from 1998 to January 2018.
When a core body temperature reaches 107 degrees Fahrenheit or greater, the body's cells are damaged and internal organs begin to shut down, rapidly leading to death. For children, their thermoregulatory systems are not as efficient as an adult's and their body temperatures warm at a rate three to five times faster. This can happen quickly to a baby left in a car on a hot (or even mildly warm) day. When the temperature is 100 degrees out the temperature inside a closed car can reach 130 in just five minutes.
"Hot car deaths can happen to anyone so it's a topic that everyone with small children needs to be mindful of and take steps to prevent," says Gabriel Montoya, CEO of Cheap Car Insurance Co. "It can happen so quickly but there are some simple car hacks people can do to ensure children stay out of vehicles unattended and are not left in there by mistake."
The Cheap Car Insurance article offers a few tips to prevent hot car deaths including never leaving small children in the car alone even with the car running and air conditioner on, ensure children do not have access to keys and keep the car doors locked, and teach children that cars are not safe places to play. When traveling with a small child, the article suggests leaving an item that is needed in the back with the child or take advantage of one of the many apps and sensors available on the market today.
To learn more about the company and read this and other articles, visit CheapCarInsuranceCo.com.
About Cheap Car Insurance Co.
Cheap Car Insurance is an auto insurance comparison site. For 10 years, the company has been helping consumers save hundreds and lower their car insurance bill. For more information, visit CheapCarInsuranceCo.com.
Source: Cheap Car Insurance Co.
Share:
---
Categories: Insurance, Automotive, Lifestyles
Tags: auto hacks, Automotive, car insurance, hot car deaths, safety tips
---