Charlotte Cassidy of Psych and the City Recognized by CUTV News
Press Release
-
Jan 11, 2016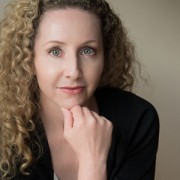 Milton, ON, January 11, 2016 (Newswire.com) - We all want to remove the negativity in our lives. Unfortunately, we don't put much thought into what we would fill that empty space with. If we're unhappy in our current lifestyle, how would we like it to be instead? We need to be more focused on the positive, more focused on the future, or more negativity is going to fill that vacuum.
In recent years, the integration of western and eastern practices and techniques has helped clients all over the world make significant changes in their lives. Energy psychology techniques provide a safe and effective way to "rewrite the software of the mind" by changing beliefs that limit into beliefs that support.
Charlotte Cassidy is a registered psychotherapist and the founder of Psych and the City. Like the HBO show from which Psych and the City gets its name, Charlotte says success for her clients is ultimately about helping them get out of their own way.
"I think a lot of people identified with [Sex and the City]," says Charlotte. "It presented a dialogue, bringing relationships to the forefront to surface the limiting beliefs common in all of us."
Aside from the obvious play on words, Charlotte says she thought it was a good brand name for her practice because she focuses on relationships. Charlotte examines her client's lifestyle and how they function in their relationships: friends, family, work, money, but most importantly, themselves.
Charlotte's graduate training was in Adlerian Individual Psychology. In recent years however, Charlotte has found her practice gravitating more toward energy psychology. Today, Charlotte blends Western psychology theories with Eastern energy techniques to connect mind, body and spirit and employs energy psychology as one of her primary treatment approaches.
"I have to work within a person's belief system," says Charlotte. "It's hard for them to see beyond a choice they haven't made. People are not typically aware of the connection between our mind and body, but if they're willing to try it with an open mind, they can develop new skills and become more empowered and resilient. 
For more information on Psych and the City, visit http://www.psychandthecity.co
Share:
---
Categories: Lifestyles, Psychology, Relationship
Tags: Adlerian Psychology, Eastern energy techniques, energy psychology, Sex and the City, Western psychology
---