CEOc Selects Productive Edge as Innovation Partner in Groundbreaking Healthcare Aging & Workforce Initiatives
Press Release
•
Jul 19, 2023
Transforming healthcare workforce development in Louisville through innovative data and technology solutions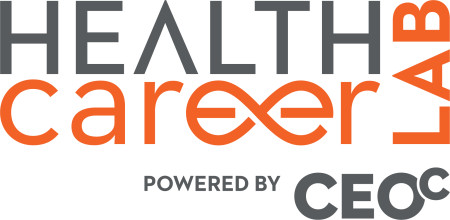 LOUISVILLE, Ky., July 19, 2023 (Newswire.com) - Productive Edge is thrilled to announce that it has been selected as the data and technology partner for the Healthcare Workforce Innovation Coalition, a pioneering organization funded by a $40 million grant from the American Rescue Plan. The initiative is spearheaded by CEOc, an organization established to harness the collective strength of its 15 council member companies to tackle critical issues specific to aging care and healthcare workforce challenges. CEOc's council companies represent the entire care continuum, allowing CEOc to leverage their collective strength to identify healthcare gaps and connect innovators with capital and customers.
The Coalition is designed to address the unique workforce needs of healthcare companies in the Louisville area. The Coalition is a sustainable, strategic partnership between healthcare employers, higher education institutions, workforce development organizations and community partners to recruit, train and retain tomorrow's healthcare workforce proactively. With the projection of healthcare jobs increasing nearly fourfold compared to all other jobs in the region, leading to an anticipated demand for 8,500 new jobs by 2029, the criticality of this initiative cannot be overstated.
"We are beyond excited to collaborate with CEOc and the Healthcare Workforce Innovation Coalition, bringing our healthcare strategy, design, data and digital expertise to this high-impact initiative," said Wyatt Kapastin, CEO of Productive Edge. "Our cloud and data technology solutions will aid in developing a skilled and diverse healthcare workforce in Louisville and beyond."
CEOc initially engaged Productive Edge to design and build its Central Data Hub, bringing together a wide variety of public and private data to power aging innovation pilots and associated research. Building upon the success of the Central Data Hub, Productive Edge will extend its technology solutions to the Coalition's priorities regarding talent recruiting, education and training. Additionally, Productive Edge will lead the development of digital solutions for the Coalition's Health Career Lab, delivering the resources and opportunities for growth, job placement and career advancement in healthcare to the workforce of tomorrow.
Core to the Coalition's mission is data and research. Leveraging the Central Data Hub as a comprehensive repository to power healthcare innovation, the Coalition can take advantage of public data, including workforce demand projections, census data, clinical insights, claims information, workforce dynamics (including supply and demand dynamics), education data, community engagement data, surveys and innovative pilot programs. This holistic approach provides profound insights into the transformative impact of innovation and interventions on aging populations and the dedicated individuals committed to their care.
"We are delighted to collaborate with Productive Edge to develop technology solutions that will bolster the Healthcare Workforce Innovation Coalition's efforts to address the unique needs of the healthcare industry in the Louisville area," said Tammy York Day, President and CEO of CEOc. "With the backing of Productive Edge, we will be able to offer state-of-the-art training and development opportunities for healthcare professionals, helping to build a skilled workforce ready to meet future demands. This is a thrilling time for healthcare innovation in Louisville, and we are proud to be working with Productive Edge to ensure the success of this initiative."
About CEOc
CEOc was formed to leverage the strengths and assets of its members to solve important problems that extend beyond the scope of any single member company. With its representation of healthcare entities across the entire care continuum, CEOc capitalizes on its sector strength to identify healthcare gaps and connect innovators with solutions to capital and customers. Member companies include Baptist Health, Anthem, Apellis Pharmaceuticals, Atria Senior Living, BrightSpring Health Services, Confluent Health, Galen College of Nursing, Hosparus Health, Humana, LHC Group, Norton Healthcare, ScionHealth, Signature HealthCARE, Trilogy Health Services and the University of Louisville. These companies are the titans of the industry, collectively representing more than 550,000 employees and touching over 80 million lives annually. For more information, visit lhccinc.com.
About Health Career Lab
CEOc's Health Career Lab is dedicated to the future of the healthcare workforce. Launched in April 2023, Health Career Lab delivers the resources and opportunities for growth, job placement and career advancement in healthcare. The initiative, spearheaded by CEOc and the community-powered Healthcare Workforce Innovation Coalition, has partnered with companies and leaders across the healthcare spectrum to develop new opportunities for employers and job seekers. Health Career Lab aims to enhance the healthcare ecosystem by promoting innovation and talent retention. To learn more, visit healthcareerlab.org.
About Productive Edge
Productive Edge is a leading healthcare-focused digital transformation consultancy and software development company that collaborates with some of the largest healthcare organizations around the world. These organizations represent payers, providers, digital health companies, and startups aiming to bring healthcare innovation to market. The company's services include digital strategy, design, engineering, and managed services. Committed to helping its clients achieve their digital transformation goals, Productive Edge is at the forefront of healthcare innovation. For more information, visit www.productiveedge.com.
Source: Productive Edge