Centurion Wealth Management, LLC Named One of the Top Vote Getters in Arlington Magazine's 2023 Best of Arlington
Press Release
•
Feb 8, 2023
Appearing in the Top Financial Planner/Advisor category.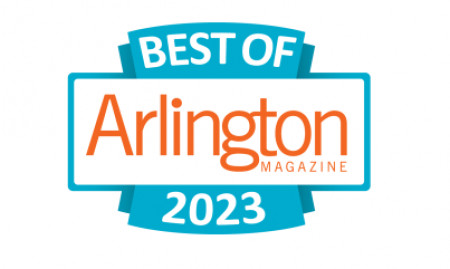 ARLINGTON, Va., February 8, 2023 (Newswire.com) - Centurion Wealth Management, LLC has been named one of the Top Vote Getters in Arlington Magazine's 2023 Best of Arlington - Top Financial Planner/Advisor category.
All the Northern Virginia companies featured in Arlington Magazine's annual "Best of" publication that appeared on Dec. 15, 2022, can be found here*: https://www.arlingtonmagazine.com/best-of-arlington-2023/.
An independent, locally owned financial adviser firm, Centurion works with high net-worth clients, including entrepreneurs, corporate executives, and newly independent women. In 2022, the firm acquired a local tax preparation practice and has made tax preparation and tax planning services available to its clients.
Centurion strives to establish an intimate and trusted relationship with its clients through clear, consistent, and ongoing financial reviews.
The firm's services include investment advice, tax planning and preparation, cash flow analysis, estate planning, risk management, and traditional retirement planning. Centurion clearly illustrates and explains recommendations regarding aspects of a financial plan at the end of an eight-part discovery and planning process.
Please email info@centurionwealth.com for more information or to request a meeting. Centurion is also available by phone at 571-765-1890.
*Methodology - "Arlington Magazine conducts a survey of readers and the communities served on ArlingtonMagazine.com, collects the responses, normalizes the results so that the data is consistent, runs pivot tables for each category, and names a winner (the person, place, business with the most votes) and top vote-getters (the runners up)" - source: Greg Hamilton, President, and Publisher of Arlington Magazine.
No compensation was paid to Arlingtonmagzine.com by Centurion Wealth Management, LLC to appear as a Top Vote Getter in this publication's issue. Centurion recently paid for its financial profile on the magazine's website. Centurion is not affiliated with Arlington Magazine. Appearing in this publication does not impact the client's investing returns or guarantee satisfactory services by Centurion Wealth Management LLC. Investment advisory services are offered through Centurion Wealth Management, LLC, a federally registered investment adviser. Securities are offered through Spire Securities, LLC, a registered broker/dealer and member of FINRA/SIPC.
Source: Centurion Wealth Management, LLC