Center for Research on Addiction and Brain Health Offers Aging Test at 2018 RAADfest
Press Release
-
updated: Sep 20, 2018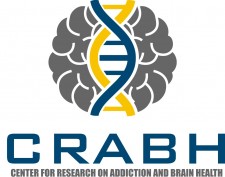 San Diego, CA, September 20, 2018 (Newswire.com) - The Center for Research on Addiction and Brain Health, or CRABH, a 501(c)(3) nonprofit organization today announced its participation in the 2018 RAADfest, a conference for scientists, physicians, and life extension enthusiasts. In collaboration with several biomarker testing companies, including Physioage, CNS Vital Signs, and Zymo Research, CRABH will be offering estimated biological age tests to the public at their exhibitor booth.
While many diseases and conditions can be quantified through a specific set of biological markers, scientists continue to search for appropriate parameters to measure aging. CRABH and its partners have designed an extensive collection of tests, many of which will be performed at the conference.
"We plan to evaluate every dimension of health in order to give a close estimate to biological age," founder and President of CRABH, Tom Ingoglia explains, "Several tests are performed to examine key factors associated with aging, such as cognitive performance, methylation patterns, telomere length, and inflammation."
CRABH will be selling the aging tests at different price points for the public to gain insight into their biological health.
"While this test is not a diagnostic measure for any condition or disease," Ingoglia continues to state, "it is meant to reflect general areas of one's health that could benefit from diet and lifestyle changes."
To date, CRABH continues to support longevity research by focusing on chronic diseases, such as Alzheimer's, Parkinson's or Multiple Sclerosis.
For more information, please visit www.brainresearch.center.
About the Center for Research on Addiction and Brain Health
Located in San Diego, the Center for Research on Addiction and Brain Health is a 501(c)(3) organization researching new and innovative therapies for, longevity, chronic conditions, and addiction. In conjunction with the NAD Treatment Center, the Center for Research on Addiction and Brain Health is investigating the therapeutic effects of intravenous NAD+ on specific chronic illnesses and aging. For additional information, visit us online at Brainresearch.center.
Source: Center for Research on Addiction and Brain Health
Share:
---
Categories: Healthcare
Tags: Aging, Alzheimer's, CNS Vital Signs, nonprofit-research, Physioage, RAADfest, Zymo Research
---
Related Files
Additional Links