CellPay.us Expands Services With Two Exciting Offerings: International Top-Up and Digital Gift Cards
Press Release
•
Aug 11, 2023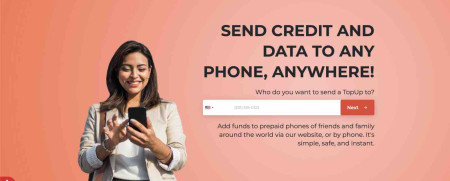 STAFFORD, Texas, August 11, 2023 (Newswire.com) - CellPay.us, a pioneering name in the digital services industry, is proud to unveil the addition of two new groundbreaking offerings to its platform. Under the dynamic leadership of CEO Richard Mass and the visionary guidance of Founder and President Parvez Jasani, CellPay.us continues to redefine the landscape of digital services with these innovative solutions.
Direct-to-Consumer International Top-Up: In an era of global connectivity, CellPay.us empowers users with the ability to recharge mobile phones across borders directly from their devices. With a seamless and hassle-free process, customers can now stay connected with loved ones around the world effortlessly.
Launch of Digital Gift Cards: The new digital gift card service from CellPay.us transforms the art of gifting. Users can select from a diverse range of digital gift cards for various occasions and instantly send them to recipients via email. This service not only simplifies the gifting experience but also offers recipients the freedom to choose products or services according to their preferences.
CEO Richard Mass expressed his excitement about the new services, stating, "At CellPay.us, we believe in enhancing lives through technology. Our new offerings reflect our commitment to creating seamless experiences that bring people closer, whether through cross-border connectivity or thoughtful gifting."
Founder and President Parvez Jasani shared his perspective on the expansion, saying, "We are proud to introduce these services that align perfectly with our mission of leveraging technology for positive change. Our team's dedication and innovation continue to drive CellPay.us to new heights."
As CellPay.us embarks on this journey of growth, it remains dedicated to providing user-centric solutions that simplify lives and enhance global connections.
For more information about these new services and to explore the CellPay.us platform, please visit www.CellPay.us.
Source: CellPay