Celligence International CEO Pavan Agarwal to Engage in Epic Podcast Showdown With Former MMA Champion King Mo: Clash of AI and Human Grit
Press Release
•
Sep 5, 2023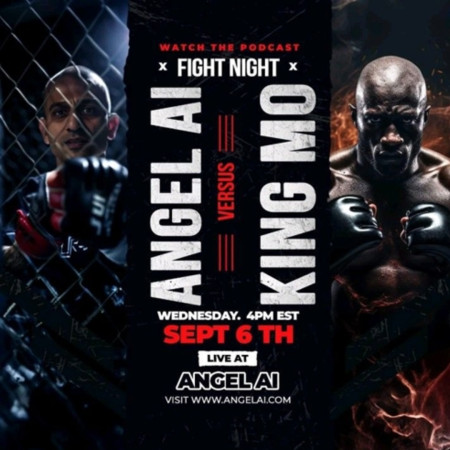 NEW YORK, September 5, 2023 (Newswire.com) - In a monumental event that is already generating waves across industries, Celligence CEO Pavan Agarwal is set to go head-to-head with legendary mixed martial artist and wrestling champion, Muhammed "King Mo" Lawal, in an electrifying podcast episode. This ultimate meeting of minds, hosted by Celligence, promises to unravel the intricate dance between artificial intelligence and human exceptionalism seen through the eyes of a sports champion and icon who has taken more than a few punches in his lifetime.
Under the spotlight will be the future of artificial intelligence, a realm that Celligence Technology has mastered by delivering pioneering precision and reliability. Pavan will share insights into how AI is revolutionizing the financial landscape. This conversation will showcase how AI has defeated traditional processes to deliver broad financial access without discrimination.
King Mo, a titan who conquered the world of mixed martial arts with unyielding determination, will complement the AI-focused dialogue by delving into his own utilization of AI and his experiences of resilience and the fierce battles he fought within the octagon. This juxtaposition of technology and human spirit promises to spark discussion, captivating listeners from all walks of life.
"The podcast promises to be nothing short of a 'Match of the Decade,'" remarked Agarwal with enthusiasm. "King Mo's story of resilience and victory resonates deeply with Celligence's ethos of embracing challenges and leveraging AI to transform industries. We are excited to present this dynamic episode that merges technology and human determination."
"I enjoy educating athletes and helping them win championships", King Mo explained. "I can't say that the athletes get better. A human being is a human being. What gets better is the technology. So when I first started competing, I was watching footage and films on VHS. But AI and analytics will give you the numbers ... and let you know what the highest percentage techniques are. My advice for the next generation of athletes is to save your money and look into some AI."
With the stage set for an epic showdown, listeners can anticipate riveting discussions on the future of technology, the infusion of AI into finance, and the enduring spirit of triumph. The podcast episode, aptly titled "Clash of AI and Resilience," is scheduled to air on Sept. 6 at 1pm PT/ 4pm ET. Audiences can tune in here: https://www.youtube.com/live/ENSgSoZqvVM?si=iEghKmnwkciy5fDe
About Celligence:
Celligence International, LLC. (celligence.com) is an affiliate of Sun West Mortgage Company, Inc. (swmc.com), one of the largest independent, privately owned financial services companies. Celligence has engineered a novel AI that is evolving and self-generating neural-cells that come together to solve complex problems.
At Celligence, a team of brilliant engineers is expanding the boundaries of the financial services industry through innovations in mobile applications, customer acquisition, retention algorithms, and AI-based process automation continuously filing new patents supporting our technology.
Source: Celligence